Event
Ritossa Global Family Office Investment Summit
Hill Robinson are delighted to be joining a prestigious list of guests and exhibitors at the Ritossa Global Family Office Investment Summit this month.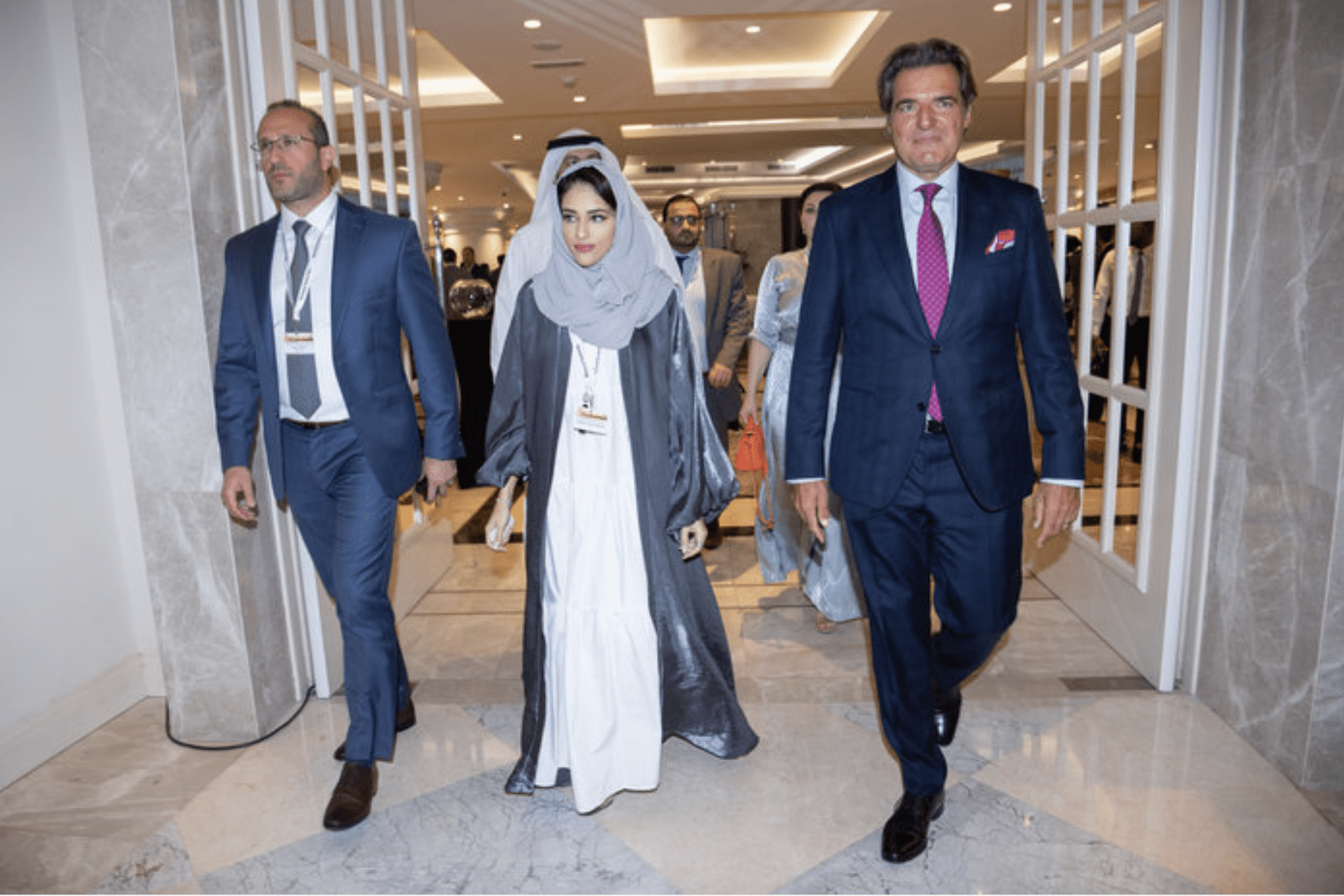 Pictured: Hussein Sayed CNBC Arabia Anchor, Sheikha Aljawaher bin Khalifa and Sheikha Jawaher bint Khalifa.
Taking place from March 15th – 17th and held in Riyadh, Kingdom of Saudi Arabia, under the High Patronage of His Royal Highness Prince Abdullah bin Musad bin Abdulaziz Al Saud, this is the world's largest gathering of family wealth offices, global entrepreneurs, private investors and financial thinkers.
"I believe that the Riyadh Family Office Summit will act as a bridge to connect international companies and families seeking to expand their presence in the Kingdom with aligned investors. These are exciting times for Saudi Arabia with Vision 2030 actively in force." – Prince Abdullah bin Musad bin Abdulaziz Al Saud
Attendees of the Ritossa Family Office Investment Summit represent more than $4.5 trillion in wealth and this is the first time the event has been held in the region. For Hill Robinson, attendance and exhibition at the Summit reinforces the company's strategic position in the Kingdom and their support of Vision 2030.
"I am incredibly grateful for the High Patronage of H.R.H. Prince Abdullah bin Musad bin Abdulaziz Al Saud and for the invaluable support of H.R.H. Prince Abdulaziz bin Faisal Al Saud.
This is the first time that we will be hosting our conference in Saudi Arabia, and it is a wonderful opportunity for international organisations to enter the Saudi market and establish a footprint in the region.
Based on the Kingdom's 2030 vision to be a pioneer in developing quality investments for sustainable economic growth, the event will provide a unique platform to connect with government entities, sovereign wealth funds, royal & ruling families, and international family offices.
Our summits attract visionaries with a passion for making a difference, and I am indebted to all of those who attend for sharing their knowledge, experience and insights with others." – Sir Anthony Ritossa, Chairman, Ritossa Family Office