01—02
Tailor-made Solutions
Hill Robinson deliver peace-of-mind and stress-free yachting, leaving our clients safe in the knowledge that a team of professionals is taking care of both the big issues and the small, with equal dedication and care.
With Hill Robinson's support, every element will function with precision: safety, security, operational, accounts, crew, maintenance and environmental considerations.
Our professional yacht management team will support the captain with all aspects of superyacht operation and provide the necessary expertise to assist in the efficient running of a vessel.  Every aspect will be taken care of with meticulous attention to detail, streamlining processes and saving both time and money.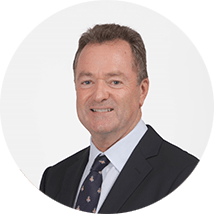 We take pride in each of the yachts we are involved with. Clients can rely on Hill Robinson for an instant response and competent support. Delivering the best in human resources, quality of service, attention to detail and value for money are the cornerstones of Hill Robinson's portfolio of services. Together we will achieve the extraordinary.
Nick Hill
Partner
02—02
About Hill Robinson
Hill Robinson provide a specialised management service, sharing the responsibility for all aspects of yacht ownership and operation.  With multilingual staff and a presence around the world, Hill Robinson is on call 24 hours a day, 365 days a year, and is committed to the highest standards of professionalism and integrity.