The DNA of a successful charter yacht
In a highly competitive charter market, creating a prosperous charter machine is a goal many owners aim for, but don't always achieve. Julie Bichon, Head of Charter Management at Hill Robinson, reveals the key ingredients for success on the charter market.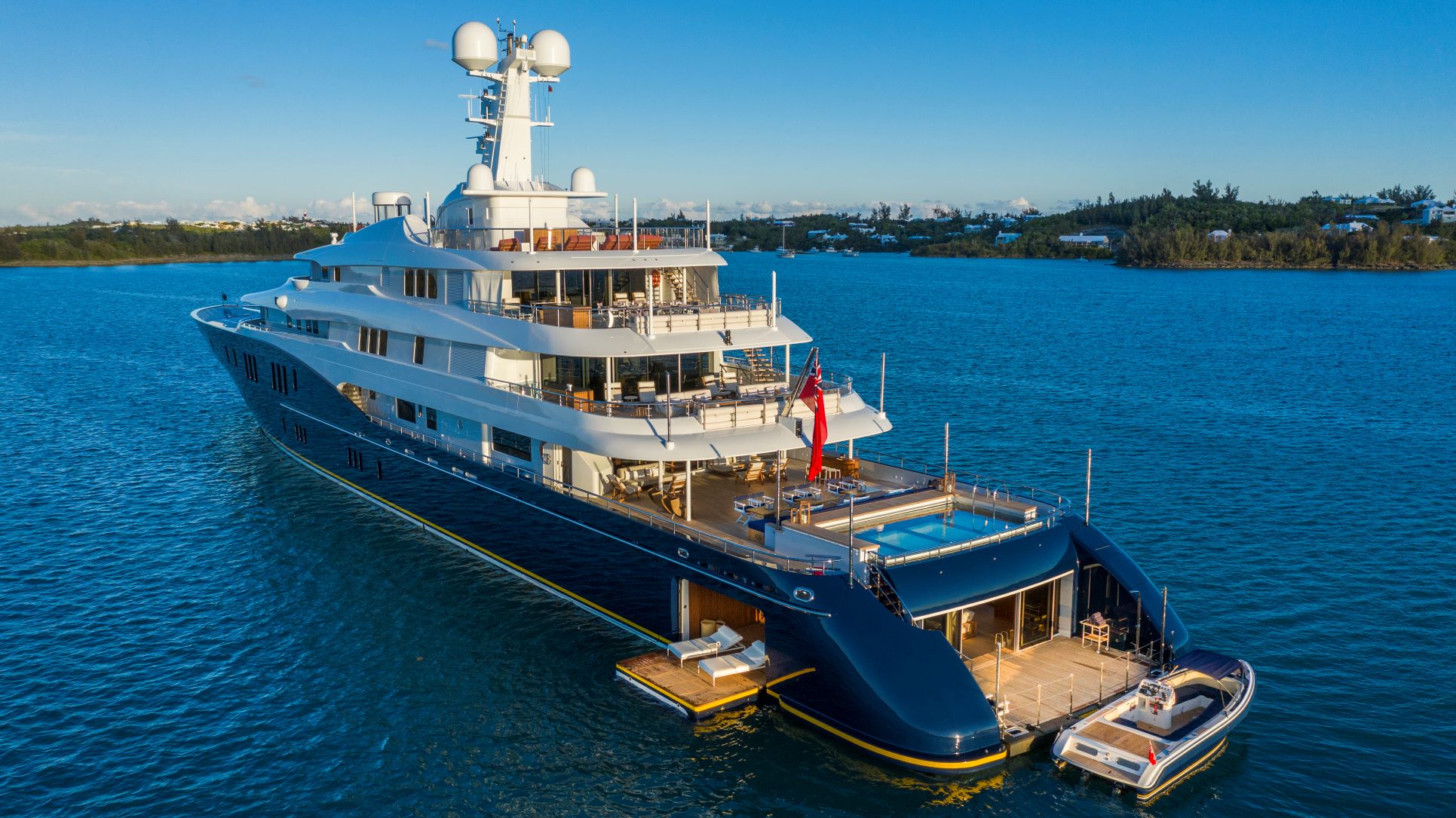 It's a common misconception that, when a yacht is made available for charter, it will easily secure a summer of charter bookings and offset its operational costs – but it's not always that simple. With so many yachts on the charter market, all with similar equipment lists and specifications, it takes more than the physical aspects of the yacht to make it stand out.
As Hill Robinson's Head of Charter Management Julie Bichon explains, it's not always the newest yachts from the most highly rated shipyards that prove the most popular on the charter market. "While some clients will prioritise recently launched, Northern European-built yachts, others don't necessarily mind about the yacht's year of build or builder, as long as it's extremely well maintained," she comments.
Of course, there is a minimum standard expected of any charter yacht; whatever the age or build, it must be in pristine condition with all the water toys and features that have come to be expected. However, it's the on-board experience that matters the most, and this so often comes down to the crew.
"The crew will be what the clients remember," Julie explains. "Whether they are looking for an engaged crew or silver service and don't want to see the crew at all, the crew needs to be able to adapt quickly to each client and ensure their expectations are met. In particular, the chef can make or break a charter, and if the crew can offer additional skills, such as massage or fitness training, this can help the yacht stand out from the competition."
When a charter yacht starts receiving consistently positive feedback about its crew, retaining the same team will become an important consideration for the owner. Crew longevity will often mean repeat clients because they know what to expect, and brokers will be reassured when recommending the yacht to new clients.
Just as important as the attitude of the crew is the attitude of the owner or owning company – having a commercial mindset can make all the difference to securing bookings. From a charter broker and client perspective, responsiveness to enquiries and flexibility on commercial terms is key. As Julie advises, "It has become the norm in our industry for charterers to expect a discount on the charter rate, so owners need to be open to negotiation."
Of course, a successful charter yacht is defined differently depending on the owner's individual expectations or requirements. Having a charter management team that can adapt their approach to suit each individual yacht, therefore, is essential. "The Hill Robinson charter fleet includes both owners who want a successful charter machine and those who want just a few charters booked in around their own usage – it's our job as charter managers to work around what the owner wants," Julie says.
A charter yacht should also have a very targeted marketing campaign surrounding it. "Each yacht is different and features something special," adds Julie. "Marketing is extremely important as it ensures brokers know what to sell to their clients and what makes that specific yacht stand out from the others." While it may take time to spread the word and establish a yacht's reputation on the charter market, owners can speed up the process by hosting events on board and inviting prominent retail charter brokers to open days, lunches or fam trips.
Hill Robinson's boutique approach to charter management makes it stand out in the superyacht industry. With a team of five charter managers and a current fleet of 19 charter yachts, the ratio of charter managers to yachts enables us to work closely with owners and ensure the best results for each yacht.