Yacht focus: Hyperion
Part of Hill Robinson's prestigious charter fleet, the 47.4-metre sailing yacht Hyperion is designed for blue-water cruising with a performance edge. A familiar face, as well as a fierce competitor, at superyacht regattas around the world, Captain Daniel Rawlins describes the thrill of racing on board.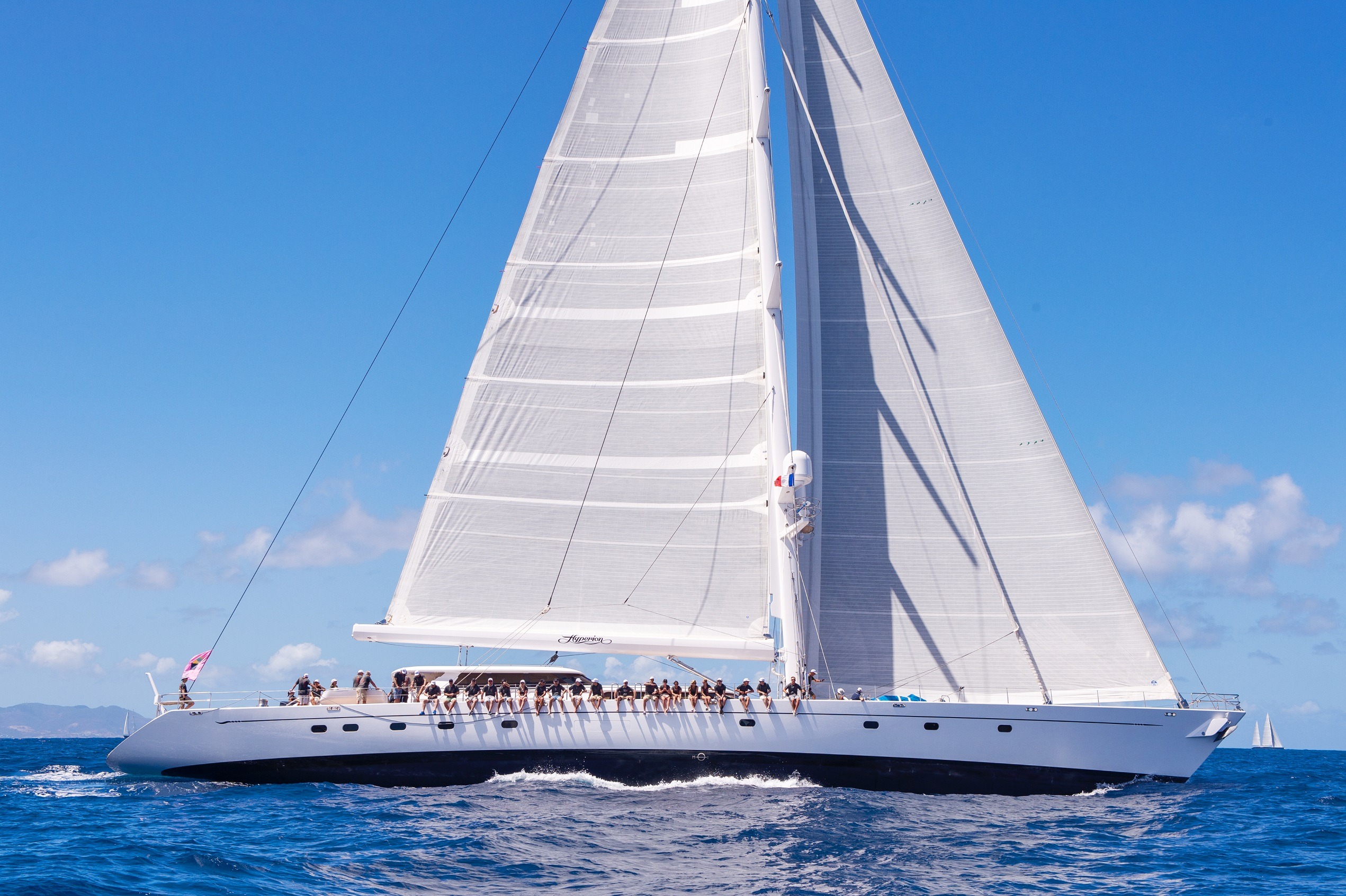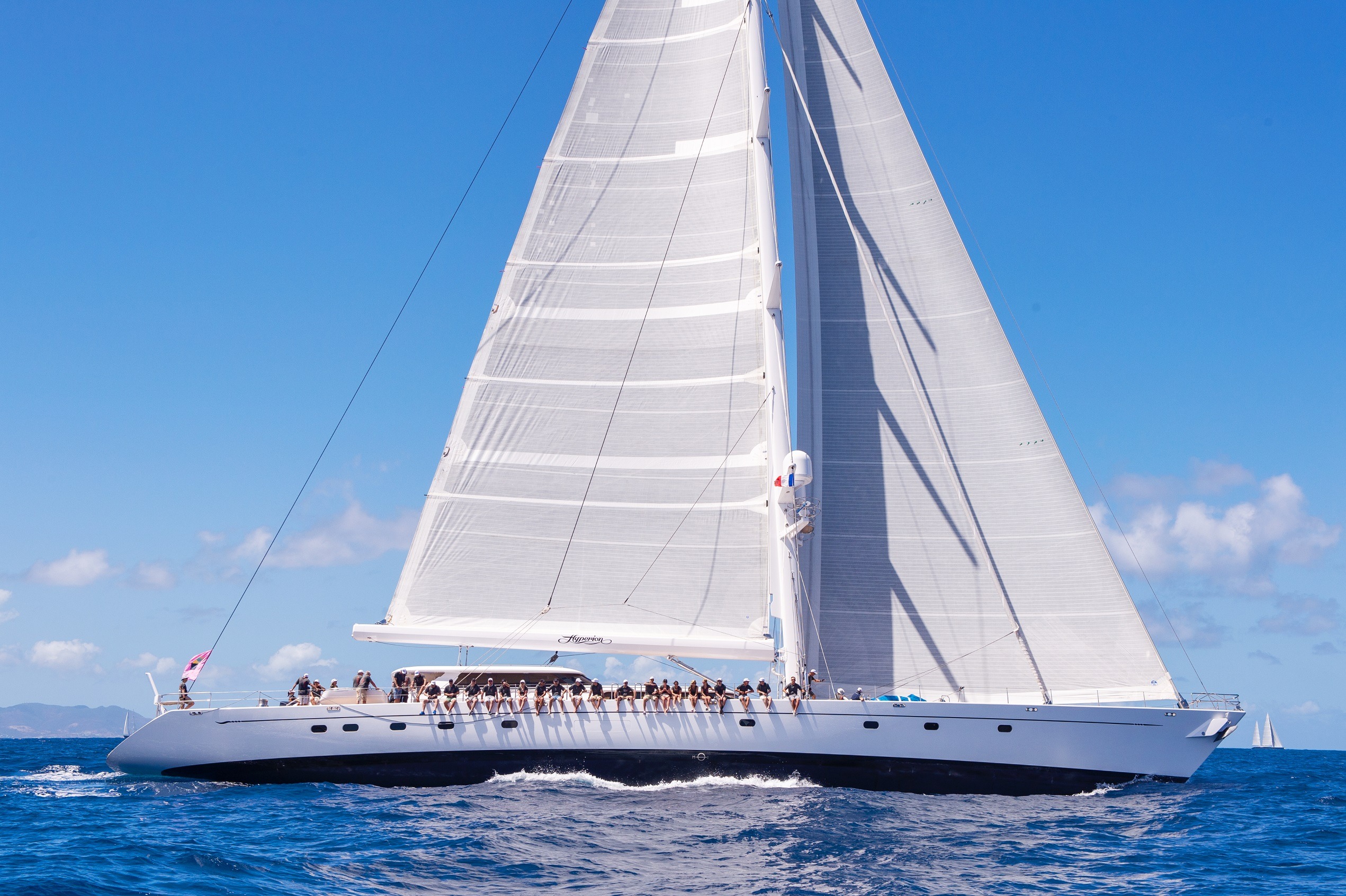 Built by Royal Huisman in 1998 with a hull designed by German Frers, Hyperion may have been built to be a gentle and sturdy blue-water cruiser – with some 300gt designed for luxury living and comfortable sailing – but her size and displacement shouldn't fool you. "In race mode, Hyperion keeps up with the best of the fleet," explains Captain Daniel. "She is meticulously maintained and constantly upgraded. Sailed well, Hyperion is a thrilling and versatile sailing yacht with an amazing pedigree both on the wind and off."
Being such staunch supporters of superyacht racing, Hyperion's owners will often offer the yacht for charter if they are unable to attend a regatta themselves. "What better way to push the yacht safely with professional race crew and some of the best support in the industry on board," adds Captain Daniel. "Racing allows us to discover the limitations of the engineering and test the upgrades and improvements we make on a regular basis."
The opportunity to charter a superyacht for a regatta is rare, but Captain Daniel truly recommends it, particularly to charterers who have never experienced a superyacht regatta before. "Not only is it a full-on week of social events, sailing and excitement, but you never get to experience a superyacht like this," he says. "The downwind sails on a yacht of this size are best used under controlled race conditions with good training and large foredeck crews. Take downs and gybes require some serious muscle, and heel angles upwind can be white-knuckle sailing, with relative proximity to a large fleet of other yachts. It all makes for an extremely fun week for a passionate sailor."
But Hyperion is not just about the sailing performance; the yacht is also well set up for cruising and enjoyment. A swim platform aft facilitates easy access to the water and an additional floating bathing platform further extends the deck space. The yacht features an impressive selection of water toys and there are cushioned sun pads for lounging and sunbathing aft of the helm stations, where guests can relax in safety whilst the yacht is underway.
Hyperion's interior is classically styled with light upholstery and wood panelling, while incorporating all the luxuries of modern life. A sweep of windows around the superstructure floods the interior with natural light. The main saloon is split level, allowing for a formal lounge and dining area in the upper portion, with steps leading to a more intimate 'snug' and piano lounge.
Hyperion is available to charter this summer – for more information, please contact charter@hillrobinson.com.