Hill Robinson provides on-the-ground support at the Saudi GP
With an office located in the heart of Jeddah Yacht Club and Marina, the team's local expertise was called upon by the superyachts attending the race weekend.
The Formula 1 STC Saudi Arabian Grand Prix 2023 took place from 17 to 19 March on the Jeddah Corniche Circuit, just a stone's throw from Jeddah Yacht Club and Marina. Since its debut in 2021, the event has shone a light on the newly developed yachting infrastructure and more superyachts are discovering the region. The Hill Robinson team assisted five large superyachts with an average size of over 90m throughout the race weekend.
"We've been welcoming superyachts since 2021, but it's still exciting for all of us to see this marina packed with some of the world's most impressive pleasure boats," comments Oliver Rees, General Manager of the Jeddah Yacht Club and Marina. "Speaking to captains, we've been told that berthing at the [marina] has never been easier, which is the best news we could hope to hear."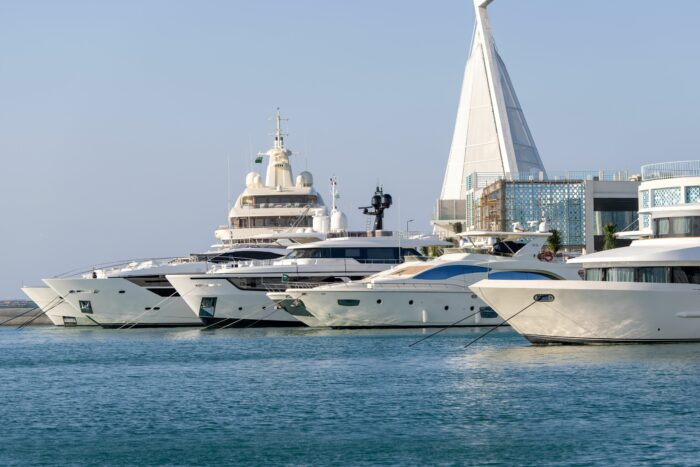 Image by Jeddah Yacht Club and Marina
With a showroom and office located in the heart of the Jeddah Yacht Club and Marina development – its second in Saudi Arabia – Hill Robinson has established itself as the go-to superyacht management company for accessing the region. The team there offers a whole host of speciality services, including provisioning, concierge, and aviation, as well as inbound and outbound clearance and agency services.
Over the course of the GP weekend, the team's local knowledge and contacts were put to use as they provided support to the majority of the superyachts in attendance, their owners, guests, and crew. "We took care of berths, immigration and clearance formalities, provisioning, fuel bunkering, crew and guest transfers, F1 tickets, marina and concert passes, medical emergencies, and many other requests," says Niel Gow, Agency Operations Manager at Hill Robinson. "It was a great team effort."
The feedback from the yachts that Hill Robinson supported during the event was very positive. One captain commented; "A big thank you for [Hill Robinson's] last-minute support and assistance, it was very much appreciated and valued. We will definitely spread the word to any yachts heading your way; Hill Robinson are the best in Jeddah!"
An official point of entry to the Kingdom of Saudi Arabia, Jeddah Yacht Club and Marina has the capacity to accommodate over 100 yachts up to 120 metres. The development is part of a wider initiative throughout the region to attract international tourism, which incorporates a series of ambitious coastal developments centred around yachting infrastructure. Hill Robinson looks forward to assisting many more superyachts in experiencing this new yachting hotspot.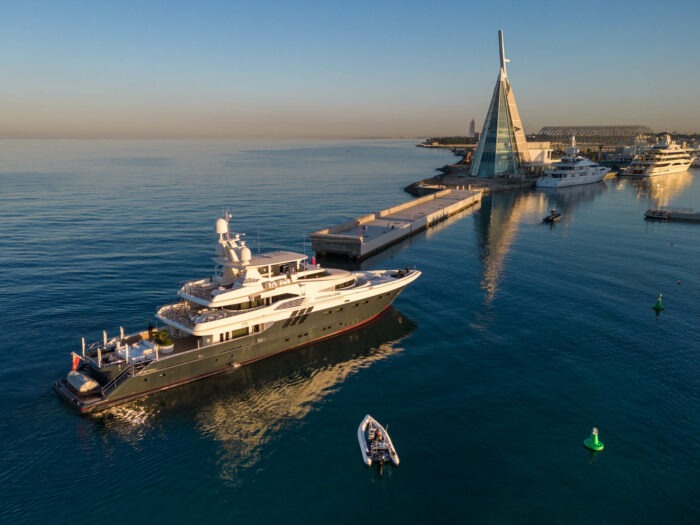 Image by Jeddah Yacht Club and Marina