Press
Stepping forward with Niall Robinson
Ellie Brade gets the lowdown on Hill Robinson Group's acquisition of Moravia Yachting with partner Niall Robinson.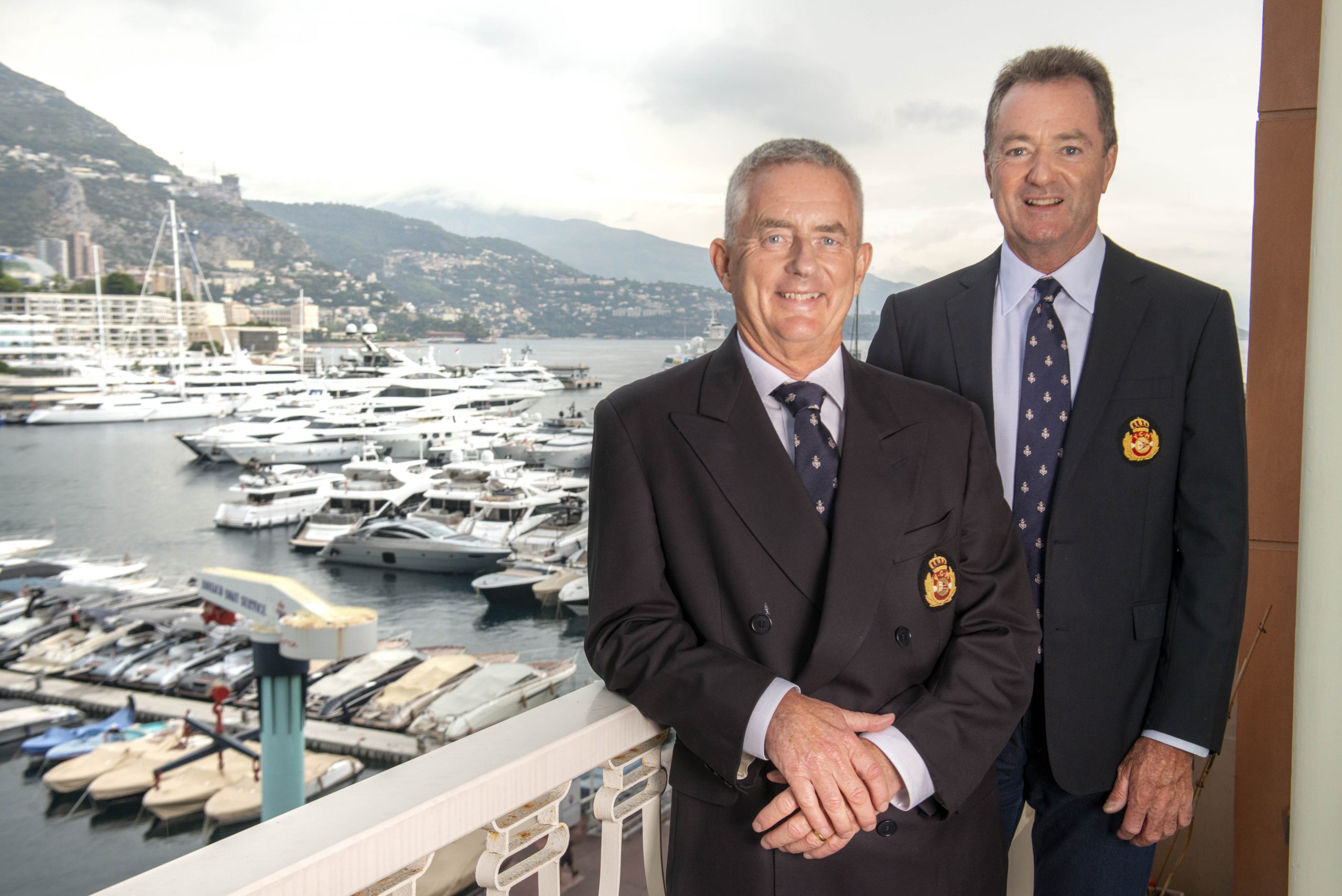 It's been 20 years since Robinson and business partner Nick Hill founded Hill Robinson. Since then the duo has taken the business from a startup to a globally respected full-service powerhouse numbering over 200 people, covering all areas of yachting, aviation, estate management and more. Hill and Robinson were joined as shareholders by third partner Karl Hartmann in 2016.
Robinson is calling in from his Monaco office, which is apt as the Principality is home to Moravia Yachting – the topic of our discussion following the relaunch of the brand in November 2020. "Purchasing Moravia Yachting in 2017 was a strategic move to acquire a Monaco-based brand with a solid reputation going back to 1863," explains Robinson. He continues: "We have some very exciting plans for investment, just one example being some of the impressive new hires which we'll announce shortly".
Recent key additions to the global team include Tim Leese as Chief Operating Officer, Kurt Fraser as Director of Sales and Marketing, and William Molloy as Senior Charter Broker. "There's a great depth to Moravia Yachting, building on its reputation for being effective yet low-profile and backed up by the resources of the Hill Robinson Group," says Robinson. "That's more important than ever to owners and captains who realise that this is not just another brokerage company: this is a serious partner bringing both breadth and depth of knowledge, and we're lucky enough to be in a strong and stable financial position. We'll always be there as a partner to rely on in good times and bad – many of our competitors miss some of these key factors."
There's a great depth to Moravia Yachting, building on its reputation for being effective yet low-profile and backed up by the resources of the Hill Robinson Group.
Over the years the Hill Robinson Group has quietly built a reputation as a highly capable and, above all, discreet operation. "Hill Robinson has always kept a relatively low profile over the last 20 years, and that will continue," says Robinson. He continues, "We do, however, recognise that there is a market for a higher profile particularly in the sales and charter segment. Moravia Yachting is the perfect choice to take that aspect forward, whether it's for owners who want to have their yacht marketed in a high-profile style or buyers who appreciate that presentation."
How did you get into yachting as a career?
After coming down from Brasenose College at Oxford University where I read Physics, I began working in IT, but I hadn't taken a year out and just felt I hadn't had my adventure yet! One way to get that out of my system was to build on my love of sailing, which began on our family yacht Brynhilde. So, with my fresh new Yachtmaster Certificate in my hands and with wild optimism in my heart, I set off on a yacht delivery bound for Antigua. Once there, I went to the most beautiful yacht in the harbour, the schooner Ashanti of Saba, offered to work the season for free and just kept going from there. In the career at sea that followed, my adventures led me to race on maxis, sail on some magnificent motor and sailing yachts and to cruise many of the more popular seas and oceans of the world, working my way up to captain over the years.
How did you meet your business partner, Nick Hill?
When the beautiful and exciting schooner Jessica arrived in Newport, Rhode Island, they had to let a deckhand go and Nick, as First Officer, had to find an immediate replacement and the only candidate was me! Jessica's master was the legendary John Bardon, under whom I went on to serve aboard the equally impressive schooner Creole. John's example of trust in his team combined with calm leadership and ready guidance has remained one of the most significant influences on me ever since, as it has for Nick too. Many years later, Nick and I were very proud when John agreed to join us as Director of our Palma de Mallorca office.
What brought you to shore?
After bringing the schooner Invader over from Curacao to Palma Mallorca – an adventure in itself, and after marrying Sue, now my wife of 27 years, it was time to begin my next adventure – family life and a 'real' job ashore. I'd been speaking to Peter Insull for several years by then, and he kindly took me on to strengthen his dedicated yacht management division. In my more than four years with Peter, I learned so much and I'm proud to say that we remain friends to this day.
What prompted you to found Hill Robinson?
By the year 2000, yacht management was getting more complicated, more resource-hungry, and at the same time more professional, interesting and respected. We could see that things were only going to continue that way and that the time was right for a dedicated management company. By then, Nick was working ashore armed with an MBA from Imperial College in addition to his MA in Geography from Girton College, Cambridge. He'd just left Camper & Nicholson's, where he'd founded and run the new charter marketing division. Nick and I had been talking for years about doing something together and decided that the time was right to launch Hill Robinson. The first company was formed 20 years ago in London on 8th December 2000; we never dreamed that it could grow to be so successful.
What achievement are you most proud of?
Hill Robinson is all about teamwork, and I'd say that my part in creating this amazing team is what makes me proudest. From our very first staff member, Trina Davies, who is still with us today, to the colleagues who have been with us for more than 10 years, to the newest joiner, it's an amazing team that achieves the extraordinary every day. Who could fail to be proud of that – and of them all?