Update
Monaco Expansion: Anse Le Portier
The new district will extend the Principality's existing coastline, and spans from the Grimaldi Forum to the Formula One tunnel.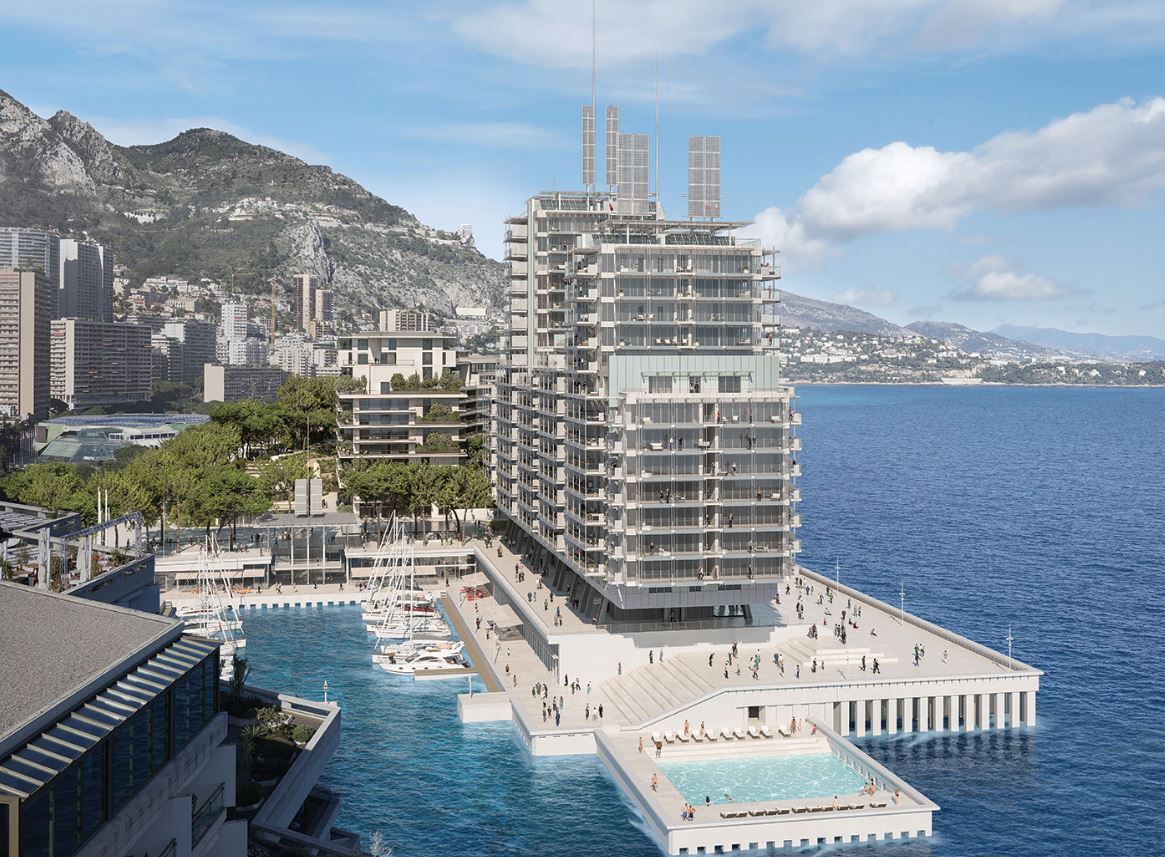 For many years, Monaco, the most densely populated country in the world, has adapted its urban planning to the small size of its territory – just two square kilometres – by building up or down into its rock foundations, with modest extensions into the sea. But a new offshore urban project is creating a district of six additional hectares, launched with great ambitions in terms of sustainable development and environmental protection with a special focus in respect for the marina environment.
The 10 year plan aims to recover land from the Mediterranean to build homes in a move which has been given the green light by Prince Albert II. The complex seen as a vital commodity for Monaco's growth, will be situated in a New Le Portier district.
Next to the Larvotto beach, it will include an extension of the Grimaldi Forum congress centre to enable it to be used as a venue for larger events, as well as luxury homes, shops and a 30-berth marina. In accordance with Prince Albert's wishes, the project will be as eco-sustainable as possible in terms of both construction processes and materials sused, and there will be no shortage of green public spaces, including a landscaped park. A big feature we expect will be a promenade around the perimeter and along the waterfront, a shaded, planted passageway running the length of the Japanese Garden, the Grimaldi Forum and the new Forum extension.
Architects are at the heart of this process. Valode and Pistre Architects and Renzo Piano Building Workshop are the two internationally renowned firms that coordinate the work of design teams to bring together design, aesthetics, energy efficiency and sustainable development. Associated with landscape architect Michel Desvigne, they introduce a natural space within this artificial extension.
Fulfilling the brief, the firms have taken extra measures to preserve the wildlife in the Mediterranean including moving important species to a new reserve and creating an artificial reef for the animals that remain. Started at the end of 2016, the work should be completed by 2025.