Press
Paul Cook – COO Hill Robinson – Master and Commander on both land and sea
Paul Cook took over the reign of COO of Hill Robinson in the June of this year, an opportunity he said that he could simply not turn down.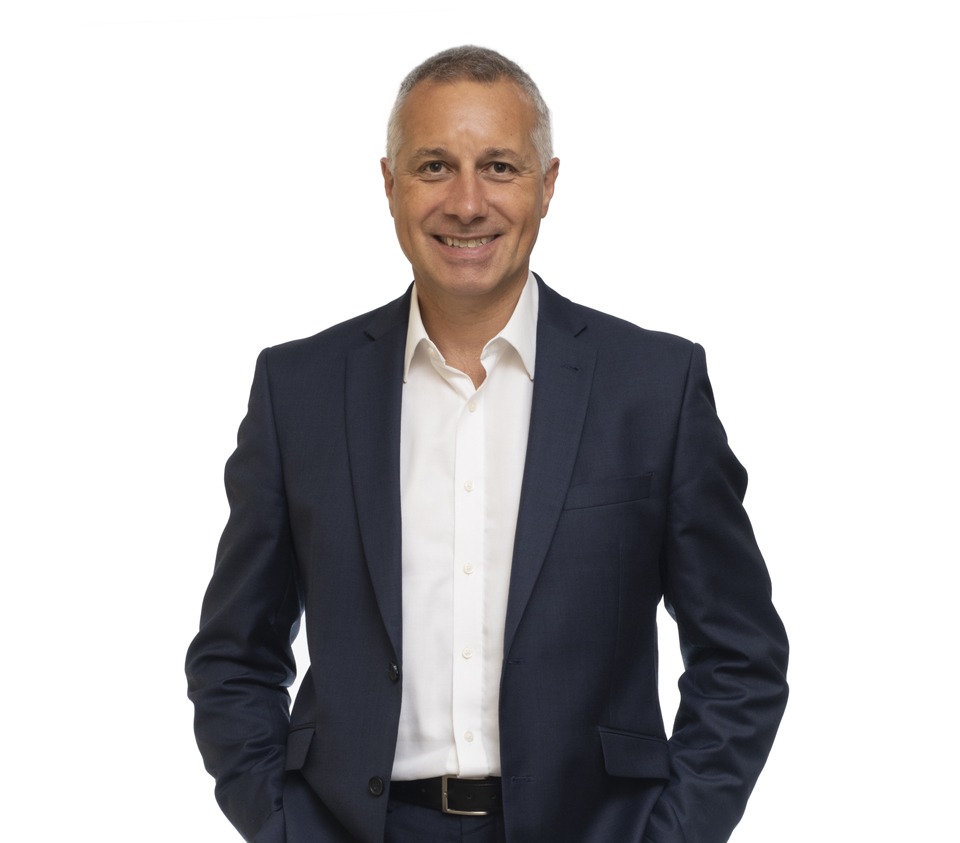 As ever it was a slightly daunting prospect meeting one of the Captains of Industry who has always paved the way for change and progressiveness in any role that he has taken and is now one of the key players in the yachting industry as we know it. However, as ever, I needn't have worried. Rather than being greeted with a man with the weight of a global business newly on his shoulders, instead I was greeted by an affable smile, eyes full of humour and a shirt to match.
Paul Cook took over the reign of COO of Hill Robinson in the June of this year, an opportunity he said that he could simply not turn down. And whilst modest about his journey to this position it has been anything but mundane. A child of the sea, he grew up, as many in this industry do, by the beautiful town of Lymington on the banks of the Solent in Hampshire. Steeped in nautical history it is no wonder that he has been a water baby all his life, growing up sailing, water skiing and diving. A keen supporter of Southampton Football Club and an avid fan of motor cars, life was never going to be boring.
With salt in his veins, a love of queen and country and a desire for adventure, Paul joined the Royal Navy in 1981, where he served for 25 years. He quickly rose through the ranks and during this time was proud to serve 3 Sea Commands. Firstly on HMS Redpole, initially commissioned as  Sea Otter who was launched in 1975 by the RAF, where he patrolled the shorelines of Northern Ireland.
His second Sea Command was on the batch 2 type 42 Destroyer, HMS Gloucester, who herself had a glorious and varied career until her final decommissioning in 2011. His final sea-going deployment was the "Commander", 2nd in Command of HMS Ark Royal, a light aircraft carrier and famously the former flagship of the Royal Navy, until she too bid adieu in 2011. Whilst XO Paul was part of the lead invasion of Iraq on 19th March 2003 under Commodore Jamie Miller. Before he was given full command of this gallant lady. It's clear this time is full of stories that cannot be told, but a time of great strength, responsibility and friendships and bonds that cannot be broken. It seems clear that this is where Paul's love of people and the importance that he puts into them comes from. No matter his appointment he always been an integral part of the team.
We move on as he tells me the story of his experience of 911. The question that everyone always asks. Where were you? Well, Paul was working for the MOD at the time as part of the Directorate of Naval Operations in the strategic planning group. His wife however was on a United Airlines flight headed back from the US. For 6 long hours Paul stoically kept this information to himself as he worked with the team to unravel the complexities of that tragic day, until he was eventually assured that she was safe on the ground. A day I'm sure that no one would ever wish to relive.
Finally it was time for a change of direction, but still the sea ran strong in Paul and he was tempted over to the world that most of us here live in, that of superyachts. So he joined MY Anna, the beautiful new build 67m Feadship launched in 2007, as rotational Captain with Giles Cope, which was both a fantastic experience and an apprenticeship into the running of superyachts. However he still had a different desire to fulfil and whilst his time as Captain was incredible, he was always drawn to smaller business where he could use his knowledge and strategic experience, and inject these passions into the policies and procedures in order to improve those companies he joined.
Clearly one of his proudest projects, as he talks animatedly about it, is OneOcean Port Vell, from the  Salamanca Group, having had a key role as General Manager in the rebranding and finishing of the newly built marina. For Paul it was key that Barcelona was seen as both a Summer and Winter home for the yachts and those tourists that flock to the seaside city of art and culture. He openly admits that he doesn't normally do cities, but that for four years  it was an amazing place and project to be part of, until it was eventually time to return to the UK for the kids to finish their education.
So it is from that we move forward a few years to the present day, via numerous more success stories such as the setting up Fusion Marine Systems from ground zero, to looking after Premier Chichester Marina which is interestingly the 2nd largest marina in Europe. But now Paul is Chief Operations Officer at Hill Robinson, a move he reiterates could not be turned down. Hill Robinson was founded in 2000 by Nick Hill and Niall Robinson, and opened its first office in Antibes in 2001. The company has its Head Quarters in Monaco, operates 12 international offices and employs over 200 personnel worldwide.
Hill Robinson was specifically created to manage the operational complexities of the world's largest yachts, while bringing technical excellence to a full spectrum of services that yacht owners require most. They provide a specialised management service, sharing the responsibility for all aspects of yacht ownership and operation. So, not a small role to take on then. But certainly one that has got Paul's excitement levels to a major high as he talks, not just about the day to day, but about the new structure of the weekly digital Company Wide Call team meetings, their short sharp inclusiveness for the 200 plus employees distributed across the Globe who are still coming to terms with the new normal post Covid-19. Once again it is clear that inclusiveness is key in his appointment.
I ask Paul in closing how he sees the world of yachts in the future, in fact yachting as a whole and he looks thoughtful. He talks of how many of the companies he has worked for, including Hill Robinson, have an active yet silent role in charity in the local communities they are based in. That how he was talking at a conference and asked the question, "be it in a large or small way, who here is not affected (in a positive way) by yachting?" From provisioners, to the bars and restaurants, the taxi services, even the concierges, theatre performers, florists and clothing stores, all are. This can sometimes seem the playground of the elite, but it touches many in a positive way and now we need to back this up with the yachts themselves and our oceans. All in all, it seems like a very positive and may I say it, realistic view of the future.
As I bid farewell to Paul on what I am sure is the first of many whirlwind trips to Mallorca, I can only smile and expect good things.