A seamless experience from sea to sky
Alain Leboursier explains how LunaJets' partnership with the Hill Robinson Group offers the complete yachting experience.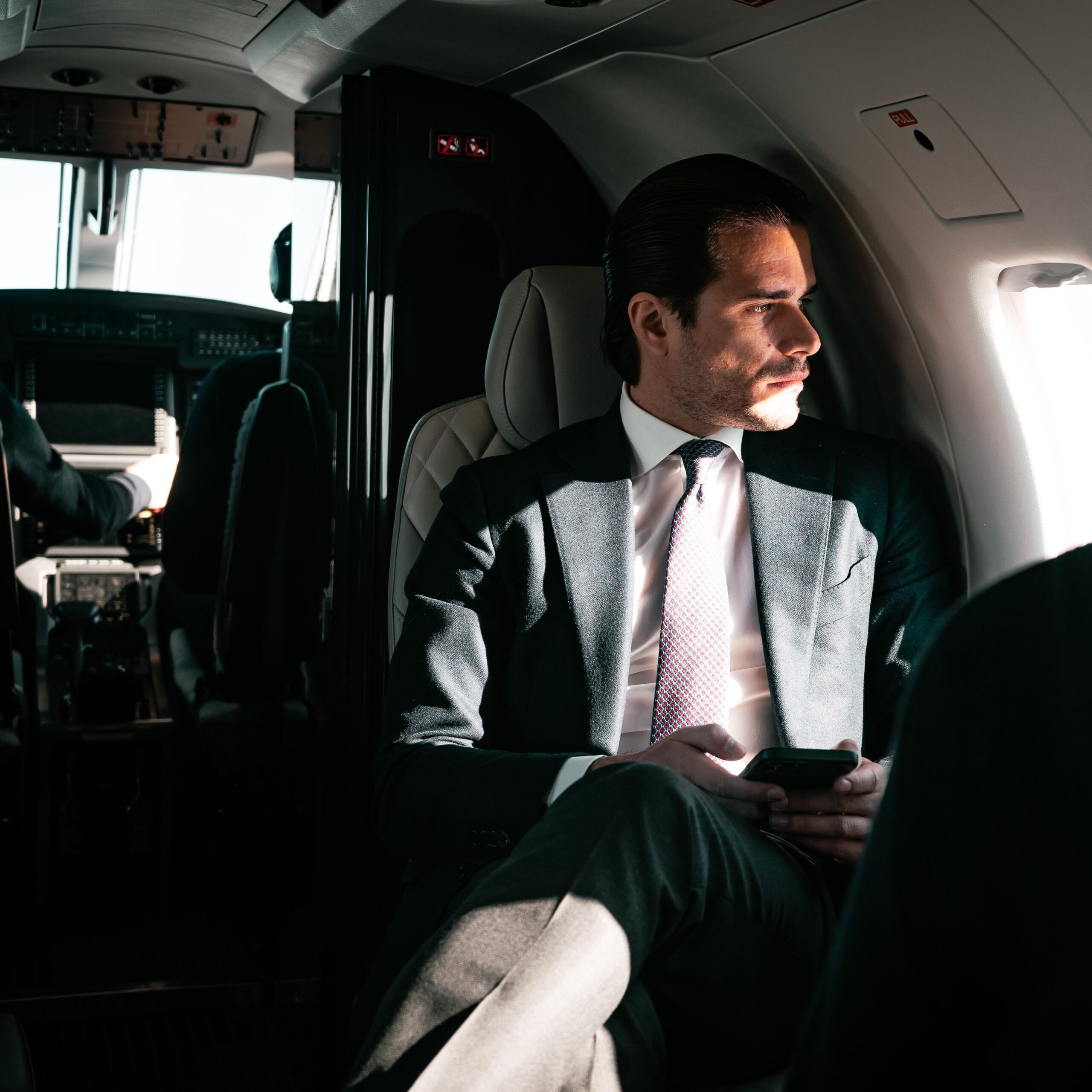 Superyachts and private jets go hand in hand, so when clients of the Hill Robinson Group started turning to their trusted advisors within the company for aviation services to facilitate their yachting activities, a reliable partner was needed to deliver the extraordinary service they are accustomed to. Having had a successful relationship with LunaJets since 2018, the Hill Robinson Group announced an official partnership with the esteemed private jet specialist earlier this year.
Now acting as the Group's preferred supplier for client aviation requirements, LunaJets provides clients of Hill Robinson and Moravia Yachting with luxury travel solutions to seamlessly complete their yachting experiences. When the Hill Robinson Group receives an enquiry for the charter or acquisition of an aircraft, it is passed into the capable hands of LunaJets. "We are introduced to the interested client by the manager or broker, and we take care of them from A to Z," explains Alain Leboursier, Managing Director of LunaJets.
These requests will typically see LunaJets arranging private jets to fly clients to popular cruising destinations across the Mediterranean in the summer and the Caribbean in the winter, as well as to shipyards in Italy and Northern Europe to visit projects in build. "When a client is travelling to a yacht, private aviation allows them to land as close as possible to the marina or anchorage by accessing the smaller and more remote airports that commercial aircraft cannot," adds Alain.
Thanks to its knowledge of the yachting industry, LunaJets recognises the important role private aviation plays in the whole yachting experience. "It's a crucial part of the full package: if a client travels to their own yacht or charter yacht via a commercial airport and aircraft, they won't arrive as relaxed as they would be if they had travelled by private jet," says Alain. "This was particularly true this summer, which saw a lot of disruption for the aviation industry due to staff shortages."
While the superyacht and private jet industries are very similar, with a crossover of clients, both companies recognise the need for specialist expertise within each field to offer the best service to their clients. A partnership like this offers the best recipe and LunaJets' bespoke and flexible offering perfectly aligns with the dedicated service offered by the Hill Robinson Group's own operations.