Refit project management: a collaborative approach
By providing proactive support and cost-effective solutions, Hill Robinson's project management services add value to each project and save owners time and money.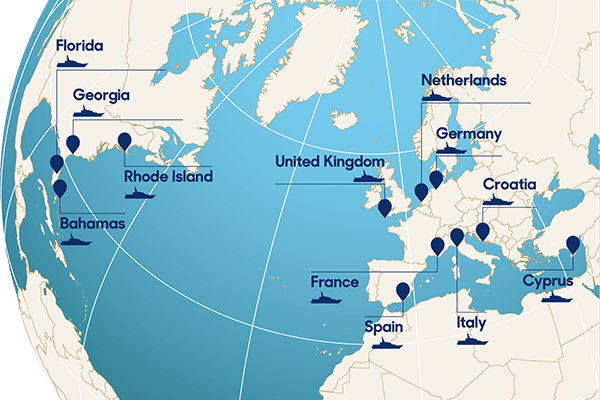 Since 2016, Hill Robinson's project managers in France, Italy, Spain and Florida have delivered 50 refit projects worth more than €80 million, across 18 different shipyards and seven countries. These projects have encompassed everything from renewal surveys to major interior and exterior transformations, stern extensions, engineering upgrades and full paint jobs.
Hill Robinson's international network of project managers and technical specialists have easy access to all the key refit hubs and are always available to support captains with upcoming works. These project management services are not just available to Hill Robinson's fleet of managed yachts, but to any captain or owner looking for additional support on a project.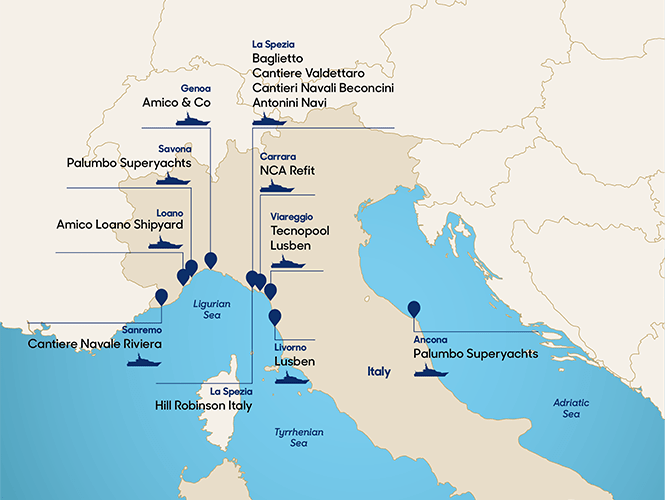 No matter the size of project being undertaken, any yard period with multiple works occurring within a limited timeframe is a complex endeavour that would benefit from the support of a dedicated Hill Robinson project manager. This allows captains to focus on managing crew, maintenance, and other day-to-day responsibilities.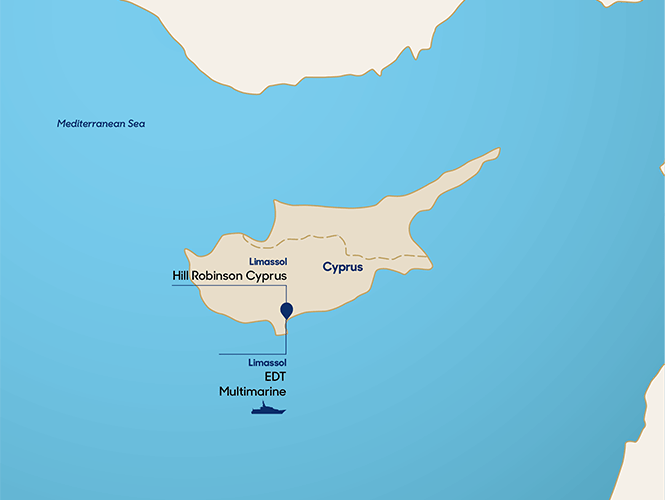 Hill Robinson's approach to refit project management is to proactively provide solutions to deliver the owner's vision on time, on budget and in compliance. "The only way to succeed is to plan ahead and react quickly to the unforeseen, but also to lead the team with professionalism and confidence," explains Xavier Perrone, Commercial Manager at Hill Robinson, who has delivered several major refit projects himself while working as Technical Manager at Hill Robinson. "We enjoy building positive teams with all parties involved – not only the crew but the shipyard, class and flag – and supporting everyone in delivering the project."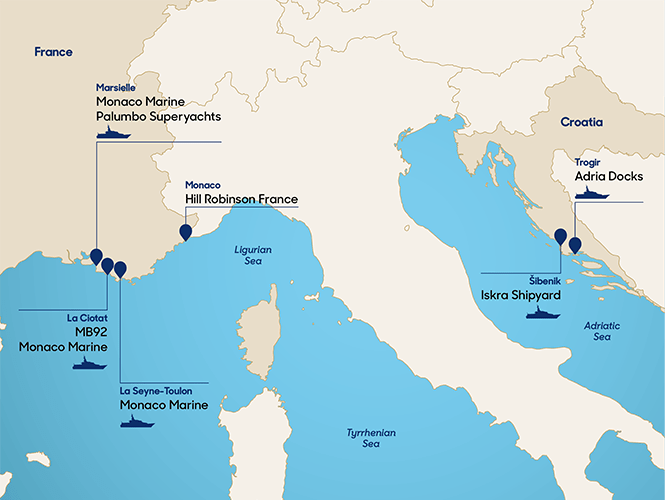 Shipyards particularly appreciate the high level of technical expertise of Hill Robinson's project managers and their ability to make quick decisions thanks to their in-depth knowledge of the owner's preferences and understanding of the limited timeframes. "After so many projects, we have built trust with the shipyards, classification societies and contractors – they know we are fully transparent, impartial, and focus on the owner's expectations," Xavier adds.
For owner's, Hill Robinson's project management is a return on investment: its project managers save money during a project through negotiated rates and cost-efficient solutions, and afterwards through mitigating after-sales warranties. Based on performance indicators, Hill Robinson's project managers can typically save between 100-200% of the project management cost, while ensuring the most efficient delivery timeline and alleviating the pressure on captain and crew.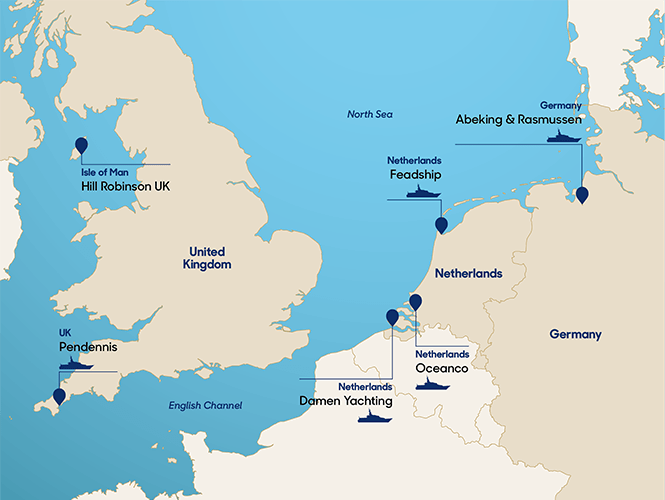 While each project will have an individual and dedicated project manager, each project manager is supported by the global strength and technical depth of Hill Robinson. This includes a legal team for the preparation of contracts and reviewing terms and conditions, a procurement department for sourcing and negotiating the best prices and shortest delivery times, as well as other technical specialists. "We always enjoy discussing refit and construction projects, to help with the planning, budget, and design. Then, supporting the crew in delivering the owner's expectations, in compliance with the requirements," concludes Xavier.