Bahamas Charter Yacht Show 2023
Charter Manager Kettra Ferda reflects on the success of the inaugural Bahamas Charter Yacht Show and discusses the current trends observed within the Bahamian charter market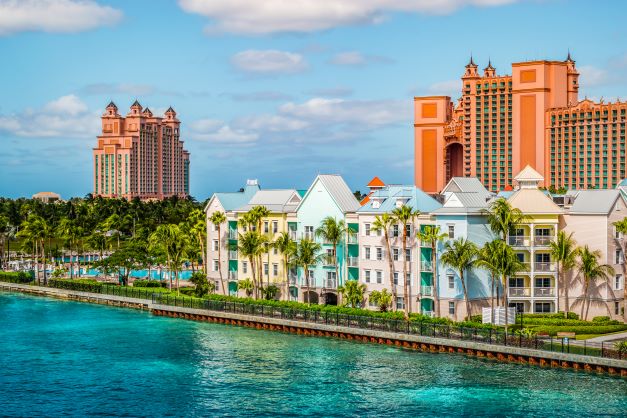 Held from 23 to 26 February 2023 in Nassau, the inaugural Bahamas Charter Yacht Show saw an impressive gathering of prominent charter brokers and a line-up of 47 yachts available for charter in the region. Charter Manager Kettra Ferda attended the show to represent one of Hill Robinson's charter fleet – the 23.77m AMMONITE – and has positive conclusions to draw from the first edition of the show.
"The show was much larger and more successful than I expected it to be," Kettra comments. "There was a great turnout of brokers and a good number of vessels. I wouldn't be surprised if next year the show is three times as big – I anticipate that the show will become a must attend for every vessel in South Florida that charters out of the Bahamas."
As a unique explorer yacht with an interesting programme, AMMONITE was particularly well received during the show. "She has an experienced crew who offer PADI diving certification to guests on board, as well as deep sea/offshore fishing," explains Kettra. "She's also based in Marsh Harbour in The Abacos, where not a lot of other yachts are, which is a great starting point for charters to reach all the lesser explored cays. She is perfect for adventure seeking clients."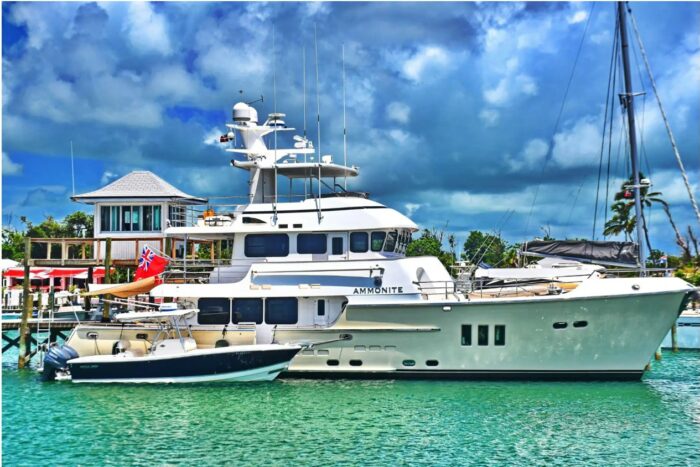 The event also provided an important opportunity to showcase the Bahamas as a charter destination following a slight slowdown in demand since the imposition of a 10 per cent VAT rate on charter fees. "I think brokers and clients are still wrapping their heads around that extra cost, but demand is starting to rebound now," adds Kettra. "The feedback from brokers at the show is that The Bahamas is going to be extra busy this year."
Other discussions taking place on the docks during the show reinforced the value of familiarisation trips as a marketing tool for charter yachts in an increasingly competitive market. "Inviting key brokers on board to experience a normal charter first hand will allow them to envisage what the guests are going to do and how they will interact with the crew," Kettra advises. "I think any yacht that can offer a familiarisation trip to brokers will see increased interest in bookings."
The Hill Robinson charter management team have extensive experience organising successful fam trips, as well as all other aspects of a charter yacht's promotion to help it stand out on the market. From management of the yacht's calendar and liaising with brokers to negotiate and confirm bookings, to the creation of marketing materials and implementation of proactive advertising campaigns, Hill Robinson has a proven track record of handling significant charter contracts and maximising net income.