Carefully curated luxury
Having recently worked with Hill Robinson and Winch Design during the interior refit of MY B2, Dahlgren Duck reveals how it curates luxury interior pieces to make yachts stand out.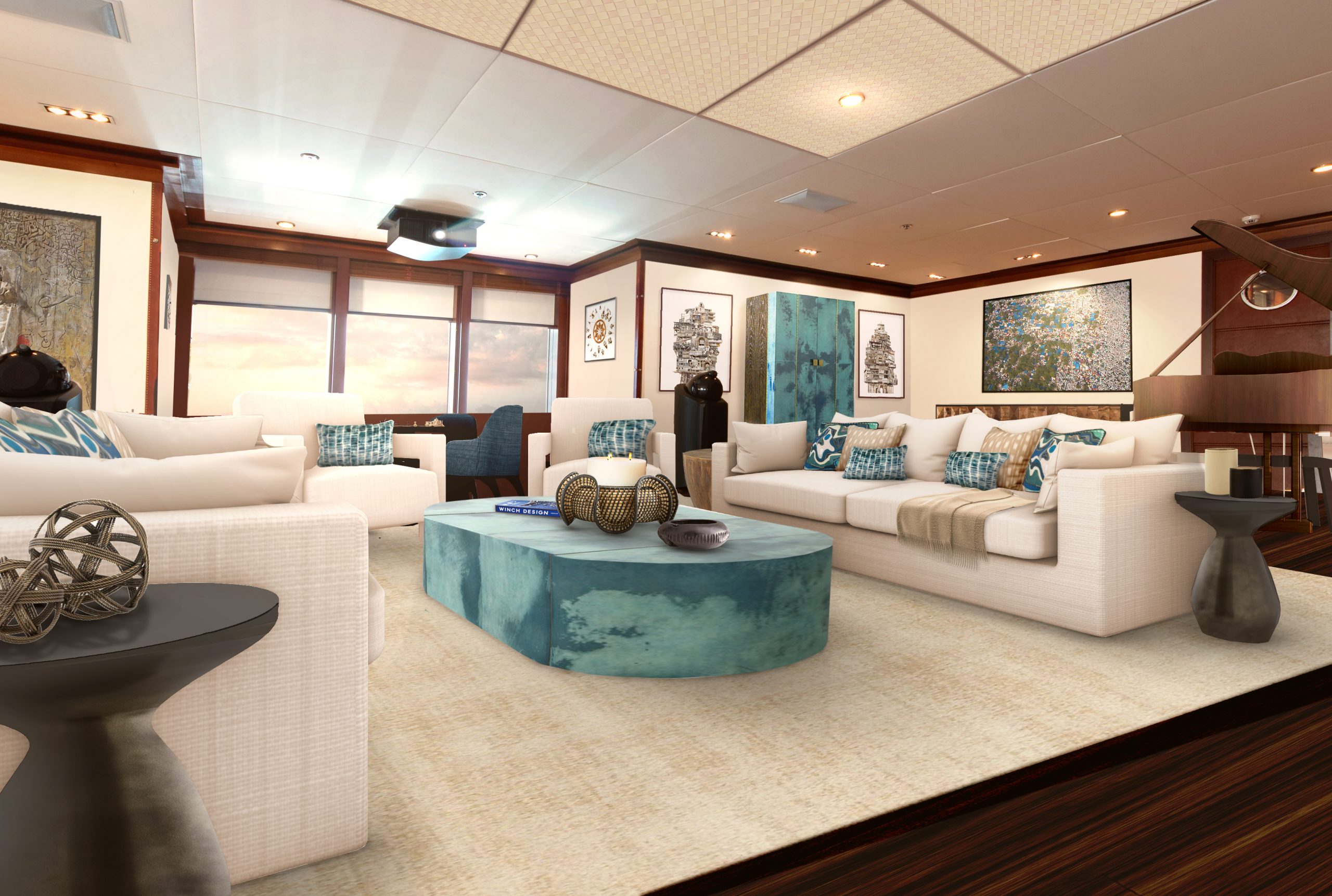 For over 40 years, Dahlgren Duck has sourced furniture, fixtures, and equipment (FF&E), and operating supplies (OS&E) for the world's most discerning clientele. Working with around 330 luxury brands, including independent artisans and world-renowned design houses, the company has vast experience curating every detail of bespoke superyacht interiors, from China, crystal, and flatware to art, and even crew uniforms.
Originally founded in Dallas, US, Dahlgren Duck set up an office in London three years ago to better service the EMEA region, with Alejandro Hahn appointed as Managing Director EMEA. "The US team had already delivered three superyacht projects in Europe, but the idea was to grow our presence in Europe and be able to better serve more projects," he says. "Our network, combined with our global footprint, affords clients a seamless chain of supply wherever they are."
It was Dahlgren Duck's extensive network of, and strong relationship with, suppliers that aided the successful completion of the recent interior refit of the 85-metre B2 – a challenging project that saw every item sourced and delivered within a stringent timeline of four weeks. "Sourcing all crystal, china, flatware, decorative items, and linen for a yacht of that size would normally require at least four-to-six months," explains Alejandro. "But we never say no; we understand that our clients are very demanding and have specific requirements that need to be met, so we go above and beyond to make it happen."
The Dahlgren Duck team were also thankful for the involvement of Hill Robinson as project managers. "I can't express enough how important it was to work with such a professional project management team and crew," Alejandro adds. "Considering the tight time frame we were working towards, it made a challenging situation less difficult."
As Dahlgren Duck continues to offer its bespoke service to the superyacht fleet, there are certain trends that look set to stay. This includes an interest in sustainable products, particularly for the supply of linen, as well as a preference for unique items made by craftsmen and artisans. "This is the final touch and really helps to make the yacht different," concludes Alejandro.