Best in class
At Hill Robinson, we believe that investing in people is a crucial part of attracting and retaining the right individuals.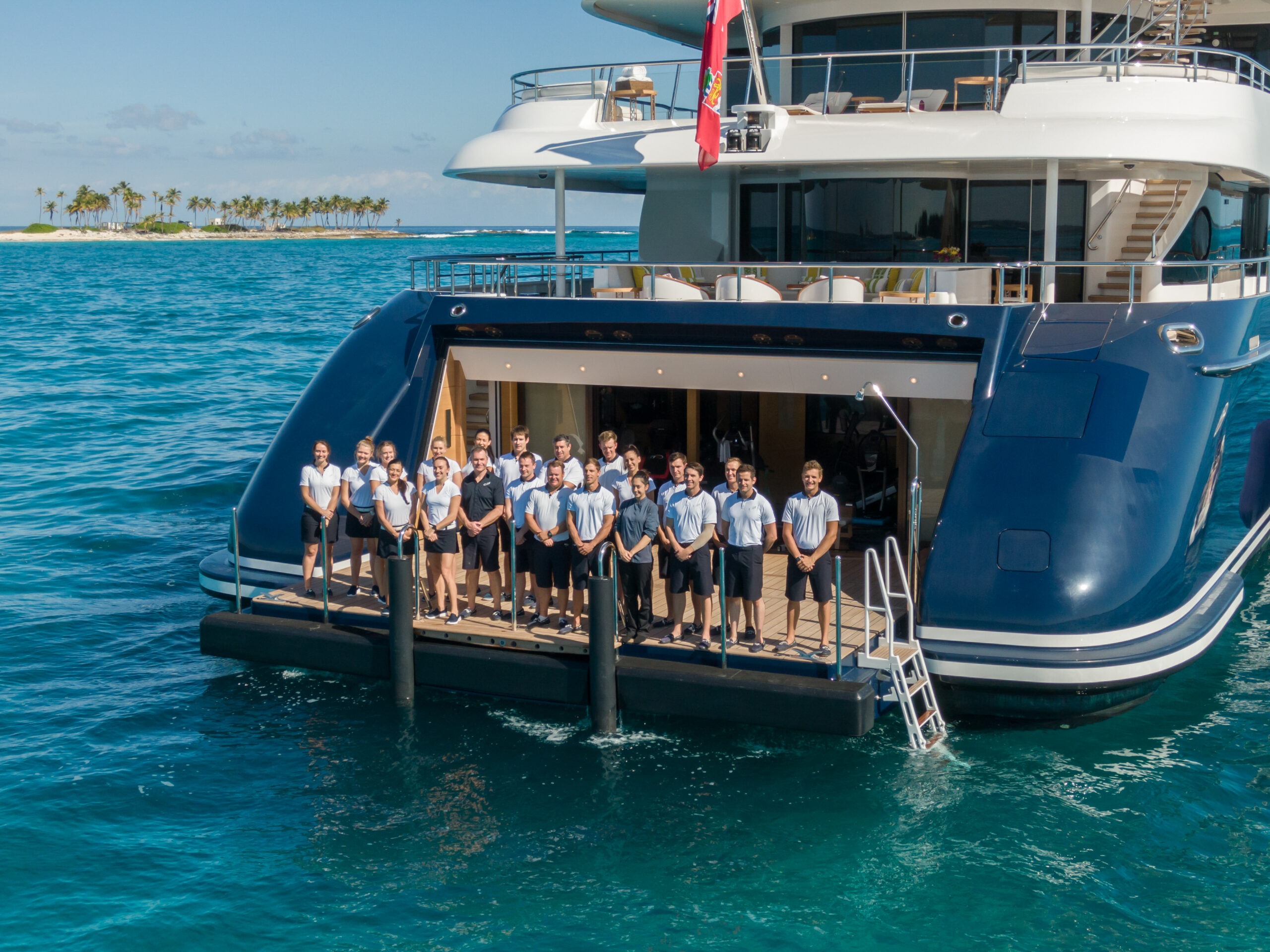 Hill Robinson Elite comprises Elite Recruitment and Elite Academy, which work in tandem to recruit, train, and support the best talent in the business.
Elite Recruitment, through its global team of experienced and passionate recruiters, partner with clients to source exceptional crew and staff for some of the most iconic superyachts and prestigious residences in the world. Our experience enables us to source the right people in a highly competitive and skills-short market.
With client-centricity at the fore, our team take the time to understand the specific and unique requirements for every role. We value the importance of our clients having the right team in place and utilise our extensive network of professionals to source world-class talent.
Head of Elite Recruitment, Susanne Jovanovic, says: "We pride ourselves on building professional relationships with clients and candidates alike and offer a specialised and unique level of service throughout the process."
Susanne says minimising employee turnover results in reduced operational costs and maintaining consistency ensures that teams are familiar with safety issues and protocol, as well as the specific requirements of an owner or regular guests.
Elite Academy focuses on the development of crew and staff to cultivate exceptional service delivery, world-class hospitality standards and etiquette; elevating the guest experience onboard superyachts and within luxury estates.
We offer a comprehensive variety of blended learning, encouraging peak performance and enriching culture. The programmes support delegates throughout their career; from onboarding to role-specific training, hospitality programmes, coaching and leadership development.
Building more engaged and committed teams improves the service experience delivered to clients and has the added value of increasing employee satisfaction, wellbeing, and longevity.
Elite Academy facilitates the development, delivery, and evaluation of learning through an enhanced learning management system, leveraging 20-plus years of industry knowledge and trusted partnerships with leading experts to deliver a memorable experience.
Recruitment Insights
Rosa Rodrigo Gutierrez, Recruitment Consultant – Crew, at Hill Robinson Spain: "Our role is to find the best crew for our managed fleet, and our external clients. I have a passion for people, and personally connect with our crew. I was a crew member myself for many years, and it really helps that I can bring this knowledge and expertise to my role."
"At Hill Robinson, knowing our crew and our boats is our strength. When we provide candidates, we make sure references and certifications are checked. Crew appreciate the care and attention they are shown by Hill Robinson and, when it is time for them to seek a new role, many wish to stay within our fleet – having experienced the efficiency with which our yachts are managed.
She adds: "We understand that all boats are different, and we tailor the recruitment process to the needs of each vessel, ensuring the right skill, personality dynamic, and cultural fit. Many crew members come to us for career advice or assistance with their CV and together with the Elite Academy, we can add further value through a variety of training and development programmes."
"We support our fleet globally and have recruitment offices in Palma, Fort Lauderdale, Australia, and Antibes."