HRClick: a central hub for on-board safety and compliance
Having developed purpose-built apps for its fleet, Hill Robinson is utilising the latest technology to improve safety management and compliance.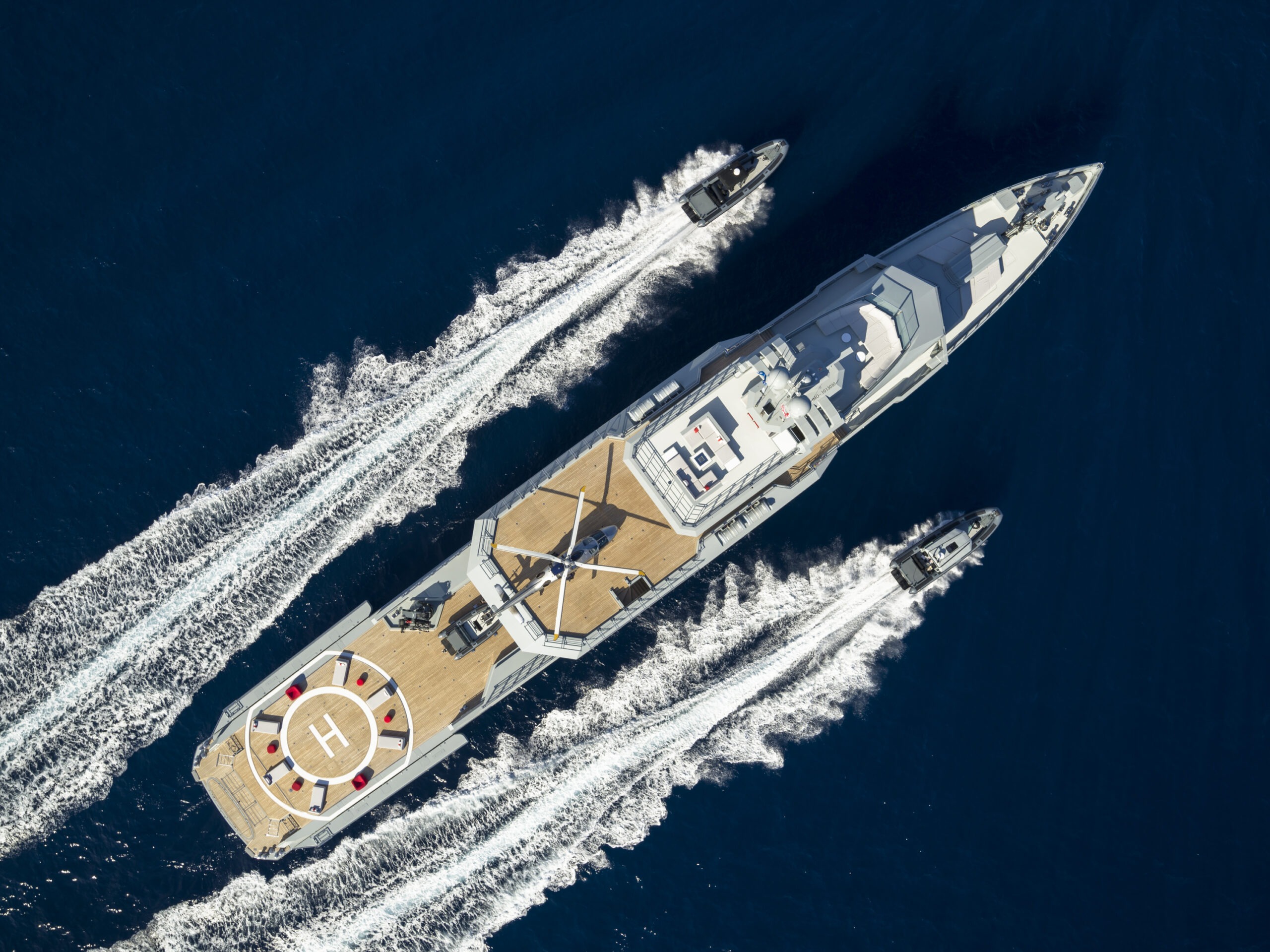 Safety should be the cornerstone of all yacht operations, whether private or commercial, over 500gt or under. But complying with the abundant safety regulations can be an arduous and time-consuming process, which is why Hill Robinson developed HRClick – a simple yet powerful support tool that streamlines processes and improves efficiency. Comprising HRClick Crew and HRClick Forms, the apps enable yachts to easily stay on top of crew certification, hours of rest, ISM forms, checklists, yacht certification, and general operational administration.
Firstly, the HRClick Crew app monitors and manages crew certification according to the specific size and type of yacht and its safe manning requirements. "The idea is that it gives crew the responsibility for updating their own certificates on the app, alleviating some of the workload for the chief officer, purser, or whoever is usually tasked with updating crew documents," explains Michele Minns Perrone, Head of Fleet Compliance. "Each crewmember has access and can upload their own certificates, monitor when they are coming up for expiry and update when they have renewed."
HRClick Crew also includes an Hours of Rest module, which Hill Robinson can activate for MLC-compliant yachts. This function enables crew to easily record their hours of work and rest, with any non-conformities clearly highlighted. All information inputted into HRClick Crew can also be exported into useful lists and reports, such as crew lists, overviews of all crew certification, and compliance reports.
The HRClick Forms app is used to generate and manage forms and checklists as part of the safety management system on board, such as crew familiarisations, pre-departure checklists, pre-arrival checklists, bunkering checklists and permits to work. Both apps are fully integrated so that when a crewmember is added to HRClick Crew, they are automatically visible on HRClick Forms. Crew can use HRClick Forms offline to fill in checklists if they have limited internet connection, with all information shared with Hill Robinson once a connection is established again.
HRClick Forms is also used to raise issue reports, such as non-conformities, defect reports and incident reports. This then informs Hill Robinson's compliance department who work with the crew to carry out preventive and corrective actions. "As the technology is completely paperless, the crew can inform the DPA immediately when a defect has been identified or an incident has occurred, provided there is an internet connection," adds Michele. "It's also very easy to track the status of each crewmember's familiarisations, with all completed and outstanding familiarisation forms listed under their profile on the app."
Copies of all yacht certificates can be stored in HRClick Forms, with expiry dates and survey windows automatically monitored. The app incorporates a document library section where any useful documents can be centralised and stored for future reference. While HRClick Forms is primarily focused on safety management, the app also has a feature for crew to add tasks and assign them to someone. Checklists not related to safety, such as interior inventories or guest pre-arrival checklists, can also be uploaded and centralised in one place.
Between HRClick's two apps, everything relating to on-board safety management and compliance is centralised and easily managed. With the software designed to be as user friendly and intuitive as possible, Hill Robinson is helping crew streamline all processes relating to certification and documentation so that they can do their jobs more efficiently.
Find out here how Hill Robinson can support you with a range of specialist management services.