Press
Into the BLUE
Enabling marine conservation to happen fast and effectively, the Blue Marine Foundation (BLUE) is filling a niche in the NGO world and Hill Robinson is proud to have supported its cause since 2018.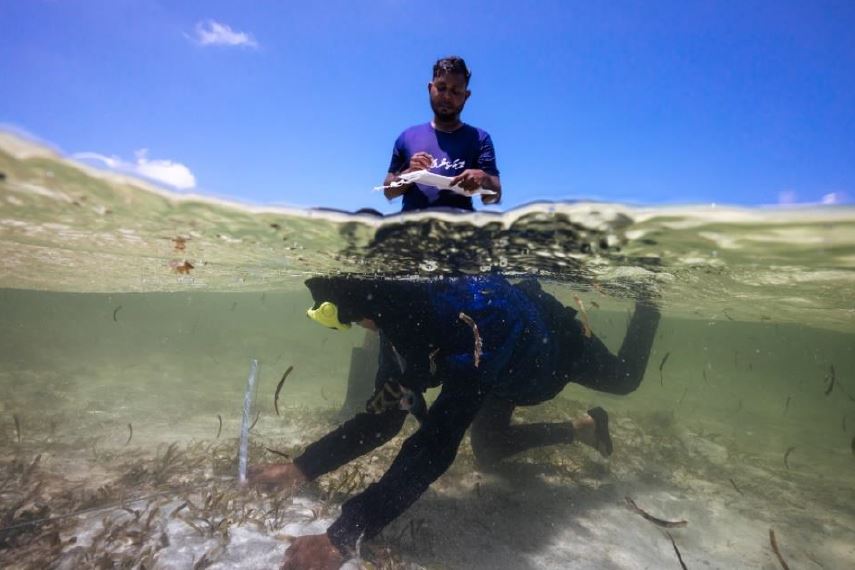 BLUE aims to restore the ocean to health by addressing overfishing, securing marine protected areas, developing models of sustainable fishing and restoring marine habitats.
Through a combination of top-down intervention to improve governance of our seas and bottom-up project delivery to help local communities who are at the front line of ocean conservation, its mission is to see at least 30 per cent of the world's ocean under effective protection by 2030 and the other 70 per cent managed in a responsible way.
One of BLUE's recent initiatives focused on protecting the reef ecosystems in Laamu Atoll in the Maldives. With the support of Hill Robinson, BLUE has made strong progress in the region towards improving the health of the ecosystems by creating a network of local conservation leaders on Laamu Atoll.
Thanks to the multifaceted conservation work in the region, Laamu Atoll was recently designated a Hope Spot by Sylvia Earl's Mission Blue. The designation helps draw international attention to the atoll's marine ecosystem and the globally significant populations of rare species that use it, as the Maldives prepares to designate new Marine Protected Areas (MPA) in the future.
BLUE also recently announced that three new marine protection projects have been launched in Sardinia as part of the #BLUE4ItalianMPAs initiative in partnership with environmental foundation Fondazione Capellino. The Sardinian projects will contribute to the restoration of the seabed, the conservation of biodiversity and the expansion and improvement of MPA management in areas considered crucial for the ecosystem heritage of the EU, the Mediterranean and the local region.
Hill Robinson is an environmentally friendly company and its support of BLUE forms part of the Love the Sea initiative, which aims to promote environmental change, support sustainable action and improve the health of our oceans.