Hill Robinson continues longstanding alliance with Les Voiles d'Antibes
The company is honoured to be returning as headline sponsor of the prestigious regatta, with the Antibes office also partaking in the on-the-water action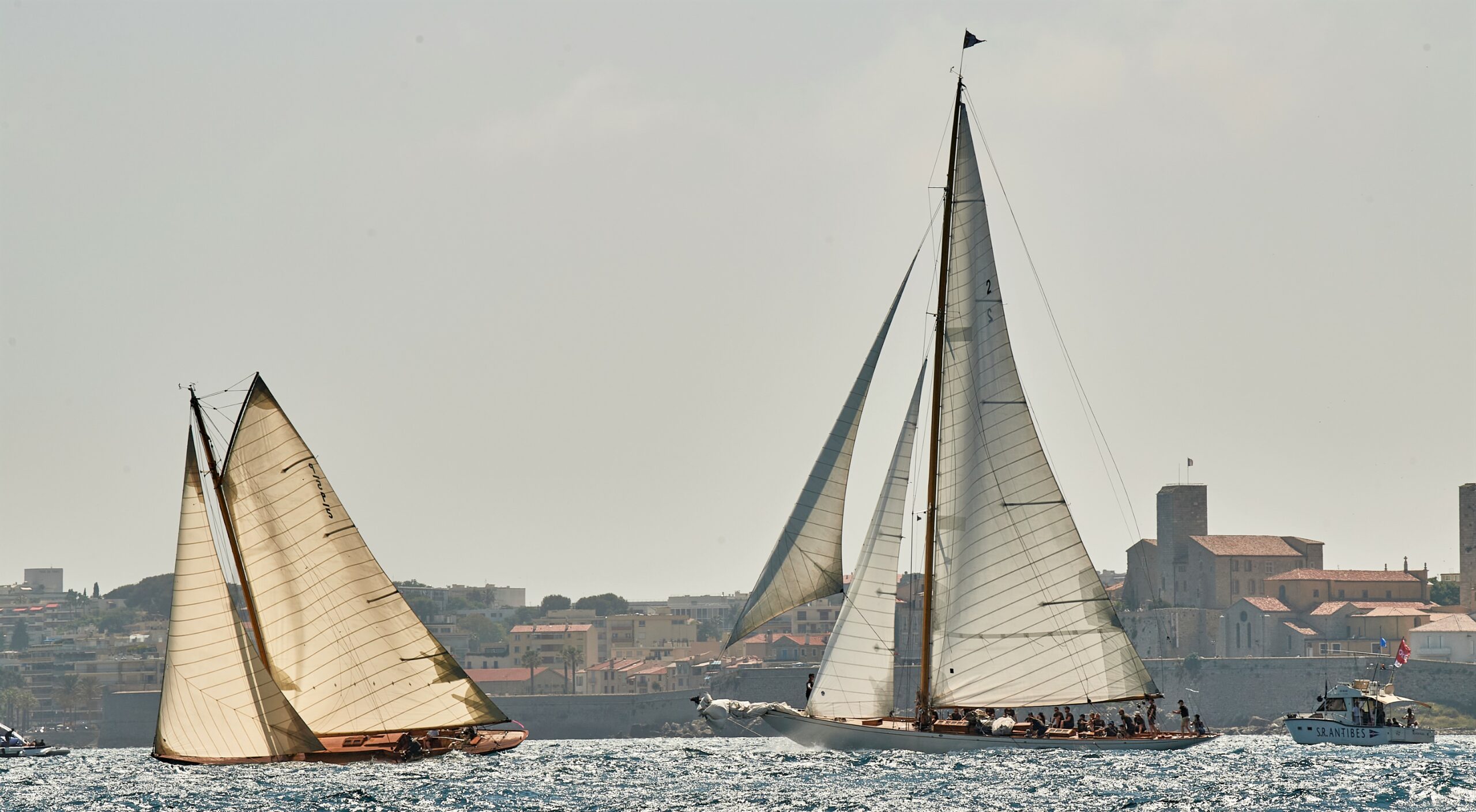 Taking place out of Port Vauban from 31 May to 4 June, the 2023 edition of Les Voiles d'Antibes promises a line-up of beautiful classic yachts, exhilarating racing and lively shoreside entertainment. Having been a staunch supporter of the regatta since its infancy, Hill Robinson is delighted to once again be returning as headline sponsor. 
As part of its sponsorship responsibilities, Hill Robinson is offsetting the estimated greenhouse gas emissions associated with the event in partnership with Yacht Carbon Offset. The emissions will be offset by supporting the Gujarat Wind Project in India. 
As is tradition, Les Voiles d'Antibes will welcome some of the world's most beautiful classic yachts. The team from the Hill Robinson Antibes office will be out on the water, racing aboard the stunning Hallowe'en 1926 and looking forward to some serious, light-hearted competition. 
Hill Robinson has had a longstanding alliance with Les Voiles d'Antibes since the company was founded in Antibes in 2000 by Nick Hill and Niall Robinson, both of whom have always competed in the racing and shared a love of classic sailing yachts. Having been headline sponsor since 2019, Hill Robinson is immensely proud to uphold its alliance with the regatta and plans to do so for many more years to come. 
Photo © Michael Kurtz