Press
Meet the team in 2022
2022 promises to be an exciting year of yacht shows and events as the industry makes up for time lost to pandemic lockdowns and travel restrictions. The Hill Robinson team will be at all the most significant yachting events this year, and we invite you to come and meet us.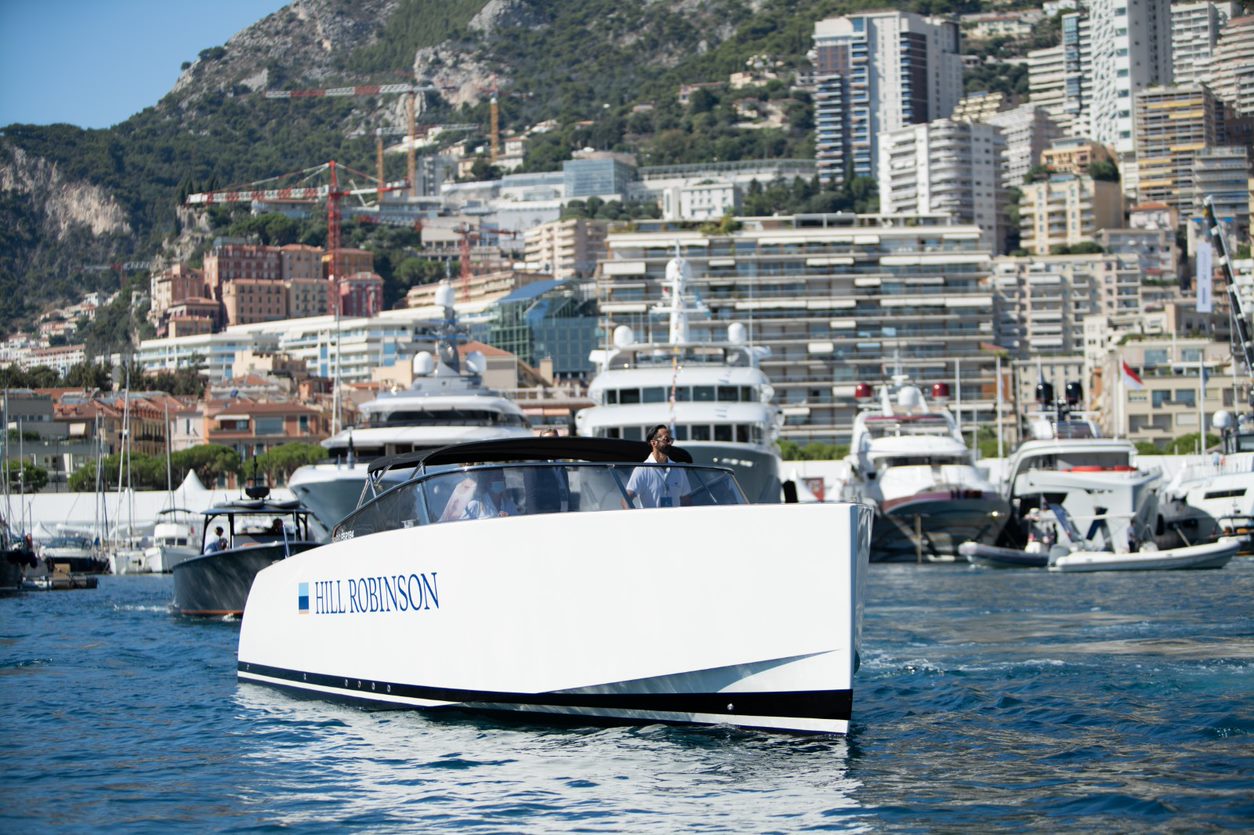 Miami International Boat Show: 16-20 February 2022
Kicking off the annual yacht show calendar, the Miami International Boat Show and Miami Yacht Show are joining forces this year for the Discover Boating Miami International Boat Show. The participating superyachts will be berthed in the modern and upscale IGY Yacht Haven Grande at Island Gardens. Included in this line up will be Damen Yachting's 55-metre Amels 180 Gene Machine and 55-metre Yacht Support YS 5009 Gene Chaser.
Palm Beach International Boat Show: 24-27 March 2022
Located along the waterfront and Flagler Drive in Downtown West Palm Beach, the Palm Beach International Boat Show also features a dedicated superyacht zone – Superyacht Show Palm Beach – which promises to attract some exciting yachts this year.
Palma International Boat Shows: 28 April – 1 May 2022
The inaugural show of the Mediterranean season, Palma International Boat Show guarantees high quality yachts and a laid back atmosphere against the vibrant backdrop of Palma de Mallorca. While in previous years The Palma Superyacht Show took place alongside the Palma International Boat Show as a dedicated superyacht event, this year the two have been integrated into one show with The Superyacht Village as a new dedicated area for superyachts on the international brokerage and charter market.
Formula 1 Grand Prix de Monaco: 26-29 May 2022
One of the most prestigious motorsport events in the world, the Formula 1 Grand Prix in Monaco takes place in the original superyacht destination. Taking place over four days, the event provides the perfect opportunity to charter a yacht while soaking up the electric atmosphere.
Cannes Yachting Festival: 6-11 September 2022
Cannes Yachting Festival has taken place every September since 1977 and every year it hosts an eclectic array of boats, ranging from 3 to 50 metres. The on-water show is set in the elegant and luxurious surroundings of the sparkling bay of Cannes.
Monaco Yacht Show: 28 September – 1 October 2022
Monaco Yacht Show is widely regarded as the most important event on the superyacht calendar. It's the place to see and be seen, with the most significant players in the industry coming together to showcase the latest launches, top-quality brokerage and charter opportunities, as well as innovative marine technologies.
Fort Lauderdale International Boat Show: 26-30 October 2022
Capping off the annual boat show calendar, Fort Lauderdale International Boat Show is arguably the United States' answer to the Monaco Yacht Show. Showcasing the latest yachts on the American market – most of which would not have been seen at Monaco – the show brings the breadth of the US marine community together in one place.
To book a meeting at any of the above mentioned events with our team, contact: marketing@hillrobinson.com