Challenges for foreign-flagged yachts in the U.S.
Barrett Wright, President of Hill Robinson USA, discusses the current situation for foreign-flagged superyachts visiting the United States.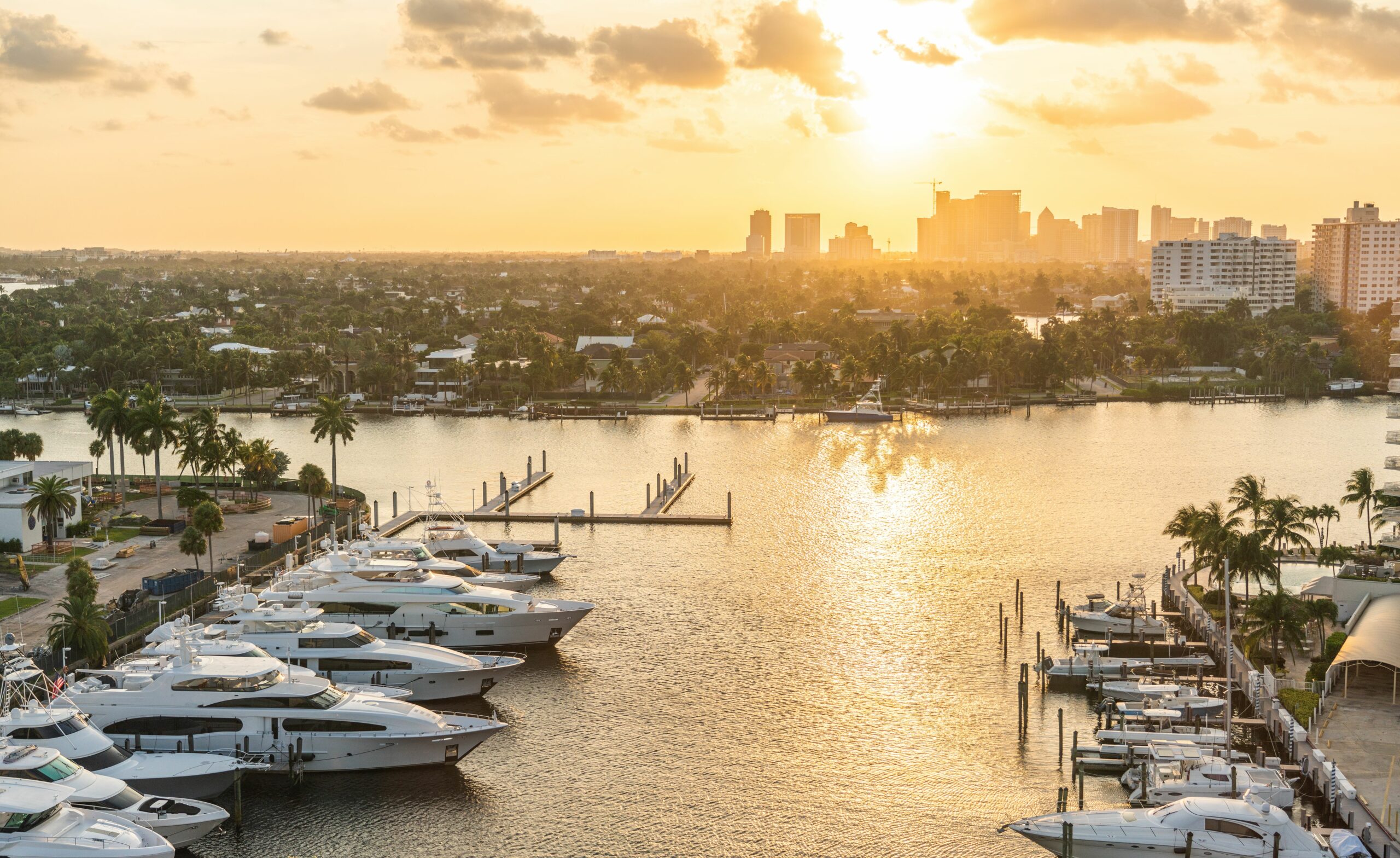 In order to cruise freely in U.S. without paying import duty, foreign-flagged yachts require a cruising permit issued by the U.S. Customs and Border Protection (CBP). Valid for a year, the cruising permit allows foreign-flagged yachts to move around within U.S. waters without having to formally report to the U.S. Coast Guard (USCG) each time they move port. The authorities, however, are becoming increasingly stringent about issuing cruising permits to charter yachts, even if they aren't intending to charter while in the country.
"No commercial activity is permitted under the terms of the cruising permit, so if the CBP officer can find the yacht advertised for charter online, they might assume the yacht is going to engage in charter while in the U.S. and decline the application," explains Barrett Wright, President of Hill Robinson USA. "Many yachts that charter heavily elsewhere will have an online presence, and a number of Hill Robinson yachts that strictly operate privately here have been refused a cruising permit for that reason."
While the captain may try to convince the authorities that the yacht will not be engaging in any kind of commercial activity while in the U.S., any indication of the yacht's charter activity can essentially risk a yacht's chances of obtaining the permit. "One of our clients had 'charters' in their owning company name and eventually decided to change the name because it kept causing problems with obtaining a cruising permit, as well as successful crew B1 visa applications" adds Barrett.
Based on client experiences, Barrett has found that CBP and USCG officers in yachting-savvy locations, such as Fort Lauderdale and Miami, tend to be stricter with the issuing of cruising permits. Some yachts have had better luck in destinations that don't as regularly deal with yachts, such as Savannah. Sometimes yachts can also improve their chances by working with a yacht agent that has established relationships with the CBP and the USCG, but this is not a guarantee.
Nevertheless, the unpredictability of the situation is causing anxiety and frustration among yacht owners and captains.
"Foreign-flagged yachts without a cruising permit must coordinate with the USCG each time they want to move from port to port, which is time consuming," advises Barrett. "Owners are getting particularly frustrated with not being able to move whenever they want."
While the lack of a cruising permit may not present such an issue for yachts visiting the U.S. for maintenance or refit purposes, it can cause a lot of disruption for yachts with owners on board. An alternative solution for these yachts is to pay the 1.5% import duty of the hull value, which allows foreign-flagged yachts to freely circulate and be able to charter in U.S. waters.
Other requirements for visiting yachts to consider include crew visas; yacht crew arriving on foreign-flagged yachts must possess B1 visas, which necessitates advanced planning due to variable processing times. Foreign-flagged yachts must also apply for and obtain a Certificate of Financial Responsibility (COFR) at least 21 days before arrival to the U.S., for which water pollution liability insurance is required from underwriters such as the Water Quality Insurance Syndicate (WQIS).
Despite the hurdles for foreign-flagged yachts visiting the U.S., there are efforts to improve the process. Yachting professionals are engaging with the authorities at boat shows and other events to establish an ongoing dialogue and foster more clarity and consistency. "They're sympathetic to some of the frustrations and willing to have a discussion about how to make things work within given parameters," concludes Barrett. "But they also have a job to protect the borders."
Hill Robinson remains constantly in touch with local agents to offer the most up-to-date guidance to its clients.