Refit and repair in the US
Since its inception in 2019, Savannah Yacht Center has built a close working relationship with Hill Robinson and has a proven track record providing its management fleet with a first-class facility for refit and repair.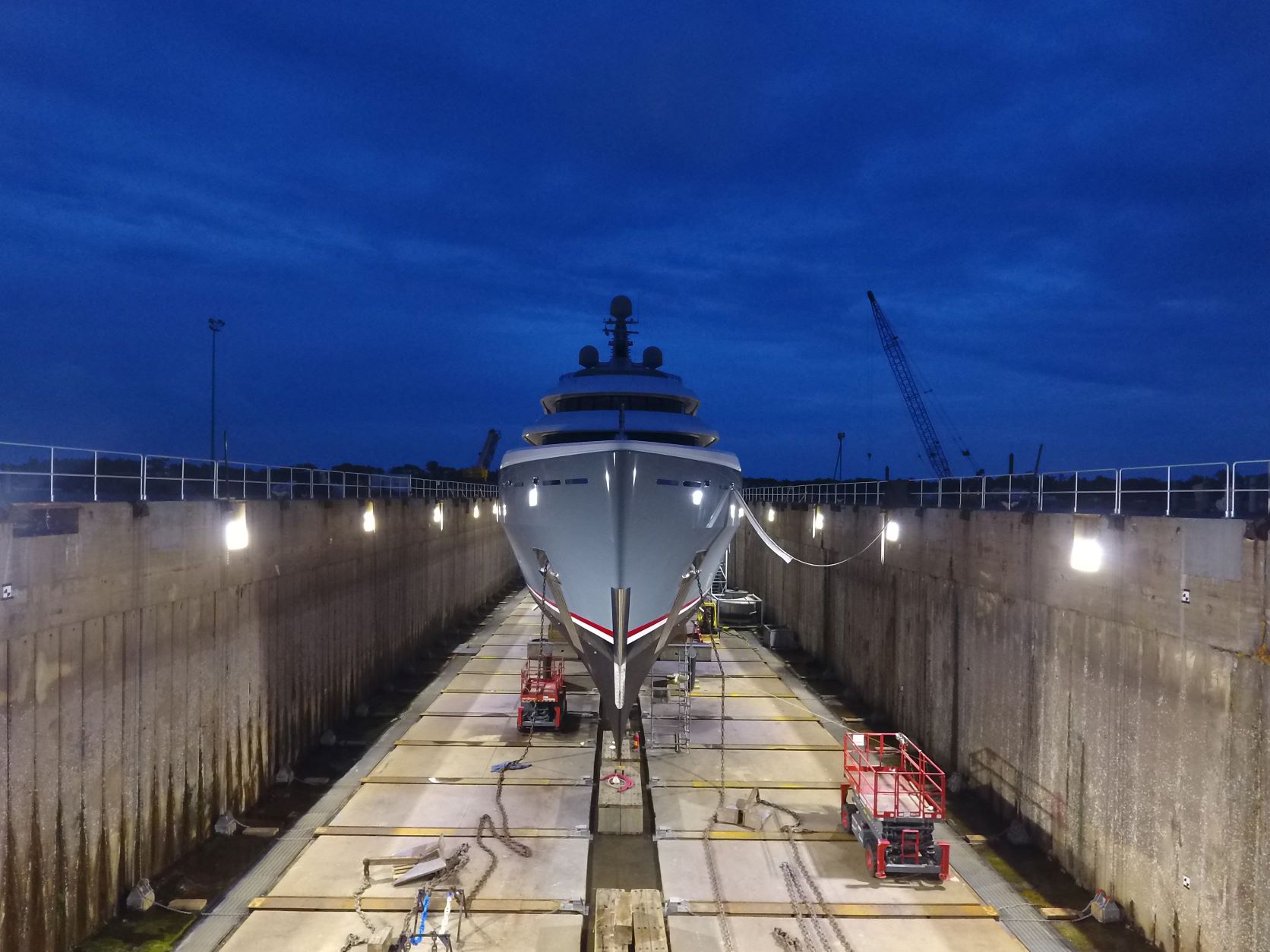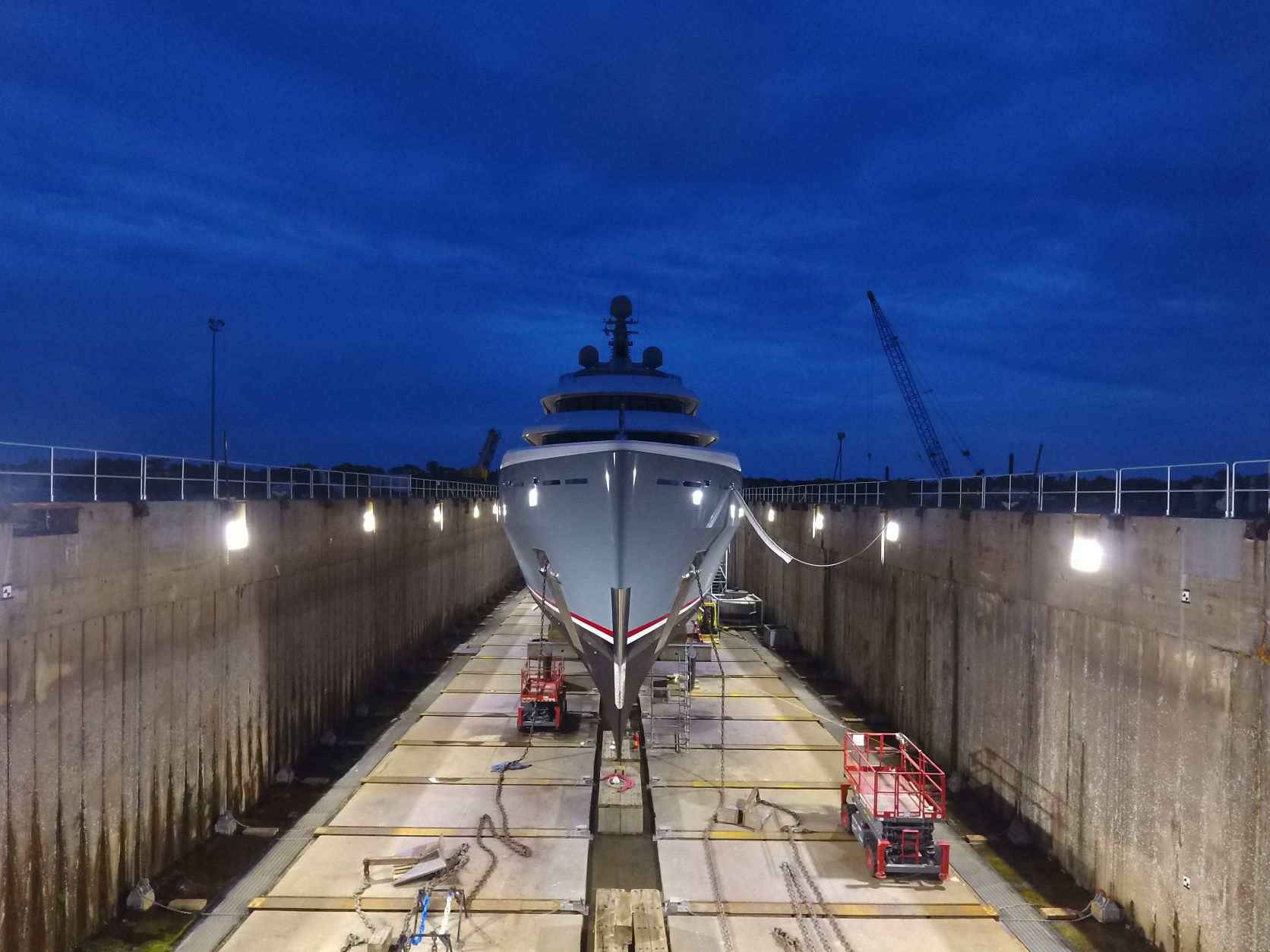 A dedicated service facility for superyachts, Savannah Yacht Center (SYC) has become one of the leading refit shipyards on the US east coast since it welcomed its first superyacht client in 2019. The deep-water facility can host multiple yachts over 60 metres, with 366 metres of floating dock for in-water service, a 140-metre dry dock and a shiplift and rail transfer system with capacity up to 3240 tonnes.
In addition to these impressive capabilities, SYC's unique operational structure sees it partner with first-in-class affiliates to help deliver a quality service – partners have a physical presence in the shipyard and are treated as an extension of the SYC family. With an office on site, Hill Robinson is proud to be one such partner.
"It's an honour, and a pleasant experience, to work with the professionals at Hill Robinson," explains George Whitehouse, Business Development Director at SYC. "Clear communications and cooperative relationships with a management company are essential – it really helps both before and during a project, ensuring the yacht is out the door on time and on budget. Together, we ensure the clients have a very successful yard period."
Thanks to this effective working relationship, an increasing number of the Hill Robinson management fleet have completed successful refit and repair works at SYC. Oversight of these projects was undertaken by Chris Wright, Hill Robinson's Senior Technical Manager.
In 2017, prior to the formal opening of SYC, Chris brought a 68-metre Abeking Rasmussen into the graving dock for full paint and driveline works, conducted while the site was still being graded for the shiplift and rail transfer installation. This project was then followed by a 74-metre Lürssen for hull paint and engineering works in 2019.
Then, in 2020, a 60-metre Lürssen completed a major refit at SYC involving painting, pipework, engine repairs and overhaul, interior upholstery, and new teak decking. In 2021, a 74-metre Nobiskrug undertook extensive electrical and drive train works. So far in 2022, a 68-metre Abeking and Rasmussen has conducted significant repair and maintenance works, a 78-metre Abeking and Rasmussen has completed an extensive refit and a 65-metre Codecasa is currently undergoing paint and repair work.
Hill Robinson's on-site availability at SYC ensures its expertise is instantly accessible for its clients conducting works in the shipyard. With the collaborative realisation of more and more successful projects, the working relationship between Hill Robinson and SYC continues to grow, enabling its clients to benefit from improved communication and streamlined processes.