The Superyacht Forum
This year's Superyacht Forum reflected a strong need for the industry to be more collaborative to ensure a more sustainable future.
Canvassing the most pertinent topics across a programme of keynote speakers, workshops and networking events, the Forum acts as an interesting barometer for industry sentiment. Held from 14-16 November 2022 alongside METSTRADE, this year's event was focused on the core theme of 'Evolve or Repeat', with the topic of sustainability cropping up throughout.
The most interesting discussions emerged from the opening keynote presentation by two titans of superyacht construction: Lürssen's Peter Lürssen and Feadship's Henk de Vries. They kicked off the discussion by sharing their vision for a more sustainable and low-impact maritime sector.
With both Lürssen and Feadship investing in zero-emission propulsion technologies, Peter and Henk offered insight into the process of innovation in this field and the importance of having client backing. "Clients co-invest in technology with the shipyard, as long as it benefits the owner," Peter explained. "If the technology works, the client pays half. If it doesn't, Lürssen covers the financial investment."
Another main point of discussion during the event was the launch of the Yacht Environmental Transparency Index (YETI) tool by the Water Revolution Foundation. The tool, which scores and compares yachts based on their environmental credentials, emphasises the operational efficiency of a yacht's lifecycle and tackles ecological impact by benchmarking vessels against an average operational profile.
By focussing on the most environmentally impactful part of a yacht's lifecycle – its operational phase – the tool aims to equip shipyards with more accurate data about the way energy is used on board their yachts and allow informed decisions to be made for new builds and refit projects. It was concluded that, if energy demand can be reduced and more efficiently managed on board, it would bring the industry one step closer to a more sustainable future.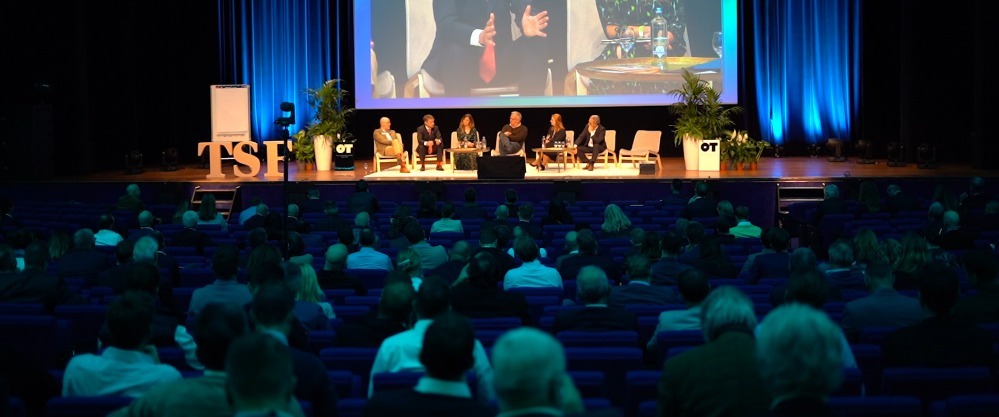 One representative of the Hill Robinson Group attending The Superyacht Forum was Moravia charter broker Caroline Hillier, who observed; "While sustainability was the key theme throughout the seminars – encompassing climate change, energy resources, innovation and technology – the event only lightly touched on the human aspect, such as educating crew to reduce energy consumption on board. This should be a much bigger topic of discussion going forward."