Press
Spotlight on Hill Robinson Cyprus
Serving the eastern Mediterranean, Hill Robinson's Cyprus office delivers technical, operational, financial and management services from its base in Limassol Marina.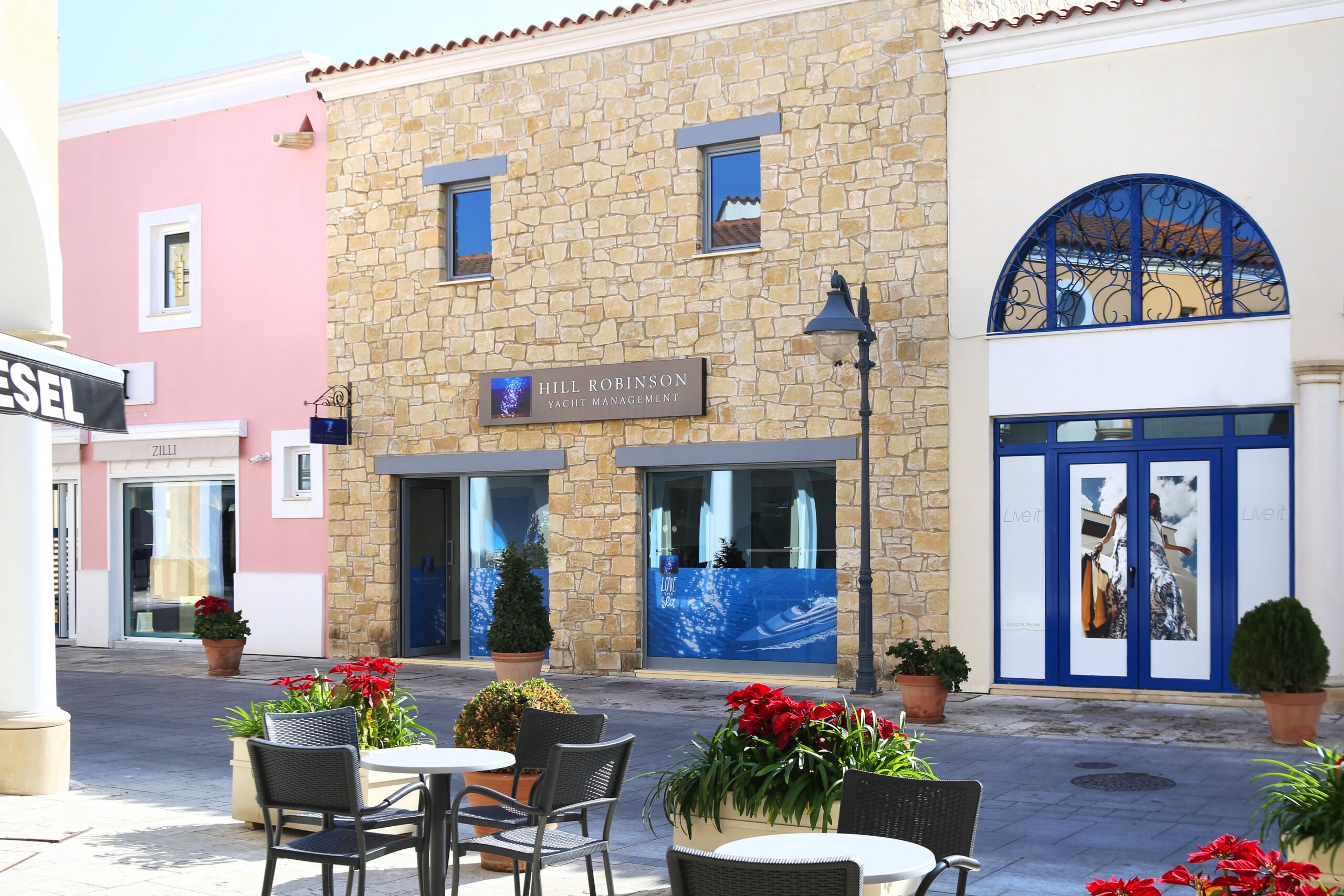 Having had a presence in Cyprus since 2015, Hill Robinson relocated its regional office to the thriving superyacht hub of Limassol Marina in 2017. Now based right in the midst of the yachting activity on the island, the office works closely with Hill Robinson's international network of offices to provide a seamless service to clients and support yachts cruising the region.
Hill Robinson Cyprus primarily represents the central point from which the company's yacht management contracts are managed and delegated. With a team made up of chartered accountants and trainee accountants, the office is also responsible for the payment administration on behalf of the managed fleet, as well as acting as stakeholder to owners and charterers, ensuring that charter fees, APA and VAT, where applicable, are paid in accordance with the MYBA Charter Agreement.
Thanks to Cyprus' quality shipyards and skilled labour force, originally established to service the oil and gas industry, Hill Robinson Cyprus also offers project management services for refit and repair works on the island. "We have a strong relationship with the two main shipyards – EDT and Multimarine – where our project managers oversee successful projects on our commercial fleet every year," comments Stelios Kazamia, Director of Hill Robinson Cyprus.
With Cyprus being a popular destination for yachts in transit, the office provides another valuable point of contact for Hill Robinson's fleet of yachts as they cruise the world. "It's a convenient place to stopover on the way to or from the Suez Canal, refuel and take on supplies," adds Stelios. "It's always nice to have Hill Robinson clients stop by and welcome the captains and crew."
The number of superyachts visiting Cyprus is set to increase as the island establishes itself as a modern yachting destination. Part of an ambitious national strategy to develop nautical tourism on the island, Limassol Marina is the first superyacht marina in Cyprus, with berths for yachts up to 110 metres. Another marina has recently opened in Ayia Napa and further marinas are under development in Paphos and Larnaca.
As Limassol's Marina Manager Tom Lord explains, the Cypriot yachting industry has been completely transformed over the 10 years since development began on Limassol Marina; "Cyprus has shown that it has a real role to play in the superyacht market and that it has something to offer the industry, predominantly because of its position as a European country in the eastern Med close to the Suez Canal. We've also seen a strong demand from superyachts looking to be based in Limassol Marina for the winter because of the climate and its proximity to a vibrant city centre." Thanks to the strong collaboration between Limassol Marina and Hill Robinson, Hill Robinson's management fleet have access to discounted fuel and berthing rates.
Considering Cyprus' ongoing investment in yachting infrastructure and its increasing appeal as a destination, Hill Robinson is well established in the region to provide clients with a gateway to this emerging yachting hub.