Meet the Captain: Nicholas Allery of M/Y ETERNITY
Captain Nicholas Allery is new to MY ETERNITY, and joins the yacht in a rotational role with co-Captain Aldon Beukman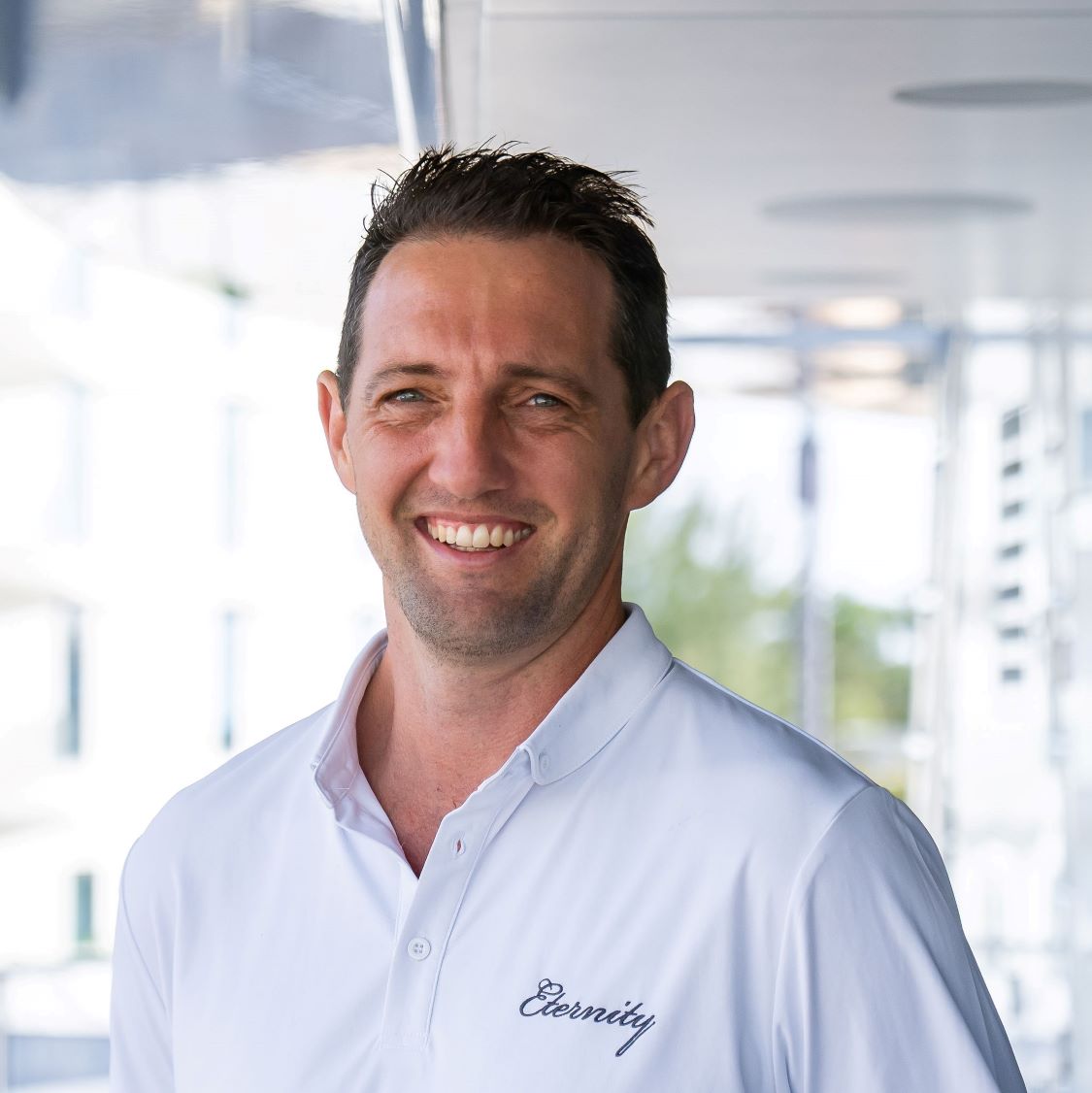 Nicholas' career in superyachting began in earnest in 2009, when he joined a 47m Heesen as a deckhand and second engineer. Working his way through the ranks and working aboard some of the most iconic yachts in the world doing so, he's excited to now be part of the ETERNITY team.
"I really like ETERNITY's family-friendly layout. She's a superyacht with modern lines, natural elegance, and she offers incredible comfort. I delight in welcoming guests aboard and delivering an incredible charter experience for them," says Nicholas.
"The onboard dynamic is great. We have a diverse crew who are well-educated, experienced, and everyone has a really healthy mindset. We are multinational, multi-lingual, and they've certainly made this Australian feel right at home," continues Nicholas.
Nicholas reports that ETERNITY's full-beam master suite with private deck is a favourite aspect of the boat for charter guests, "The Jacuzzi area is also extremely popular, but really it's the wonderful team onboard that makes ETERNITY special."
ETERNITY's Bahamas location allows charterers to enjoy one of the most beautiful archipelagos in the world in luxury and with convenience. The yacht boasts a seven-star service and being just a short flight from the USA, she's ideal for families, friends and even business groups.
"The Bahamas is actually one of my favourite places. Sitting upon a sandbar at low tide with a cold drink and a good book is hard to beat!" says Nicholas. "If I had a day off, you'd find me snorkelling my way through the cays."
When not aboard the boat, Nicholas calls Fort Lauderdale home. His other interests include his involvement in an Aquaculture business on Panama's Caribbean coast. "It's fascinating! High-value sea cucumbers are cultivated and sold to international markets, while working to restore the marine ecosystem at the same time. It provides work opportunities for the local community and is helping lots of people transition out of poverty."