Water power
Yacht builders around the world, from Sanlorenzo to Lürssen, are pioneering  emissions-free hydrogen power. We take a deep dive into the technology's progress.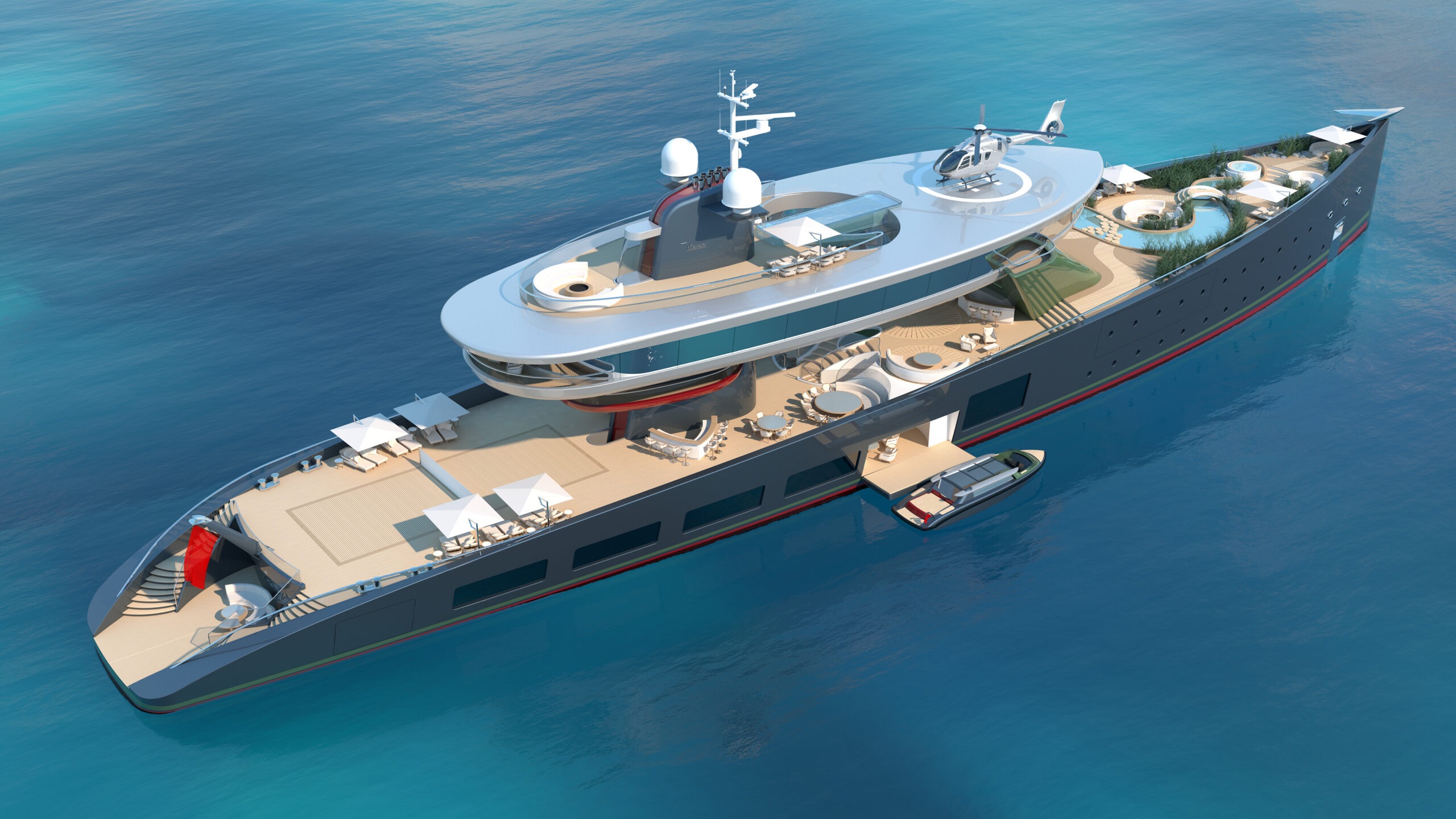 Sky-high oil prices may leave yacht owners squirming, but there are already moves under way to reduce dependence on fossil fuels. At sea, as on land, engineers and designers have been hard at work integrating energy efficient equipment and alternative fuels into futuristic boats. And, with the weight of the commercial shipping sector behind it at last, hydrogen power is becoming a reality on yachts.
There are demonstrator ferries, barges and tenders which have been successfully running off hydrogen for several years. But a superyacht is of an entirely different complexity, much more power hungry and, as a luxury asset, requires a particularly rigorous approach from designers.
All major yacht builders have been talking about hydrogen power, but German custom specialist Lürssen has got further than most. Its Bremen shipyard will soon start drawing some of its power from an experimental fuel cell on site, and work has begun on the first yacht that will feature the technology. It's a breakthrough moment in the yachting sector.
"We are building a 100m-plus yacht now fitted with fuel cells and diesel engines," explains Lürssen Americas director Timothy Hamilton. "The fuel cell is a game changer. It will allow the yacht to stay at anchor for 20 days and nights without starting up a diesel engine. It will be able to cover 1,000 nautical miles on fuel cells alone, with all the hotel loads covered."
Working with Freudenberg, Lürssen's approach has been to use a so-called methanol reformer. The methanol is hydrogen rich, easily stored as a liquid, and reacts at low temperatures in the fuel cell. It is also relatively simple to source in yachting centres. The fuel cell then combines the methanol with steam, "She won't be able to cruise oceans on hydrogen power, because methanol is not as fuel dense as diesel, but we're hoping to see efficiency go way up, so we can replace diesel altogether," Timothy continues. "I think we're only a few years away."
At the other end of Europe, Italy's Sanlorenzo has been making similar progress in an exclusive partnership with Siemens Energy for yachts up to 80m. The builder has announced that it is building a methanol fuel cell system into a 50m hybrid yacht due for delivery in 2024. It is likely to be the first hydrogen-powered yacht ever launched.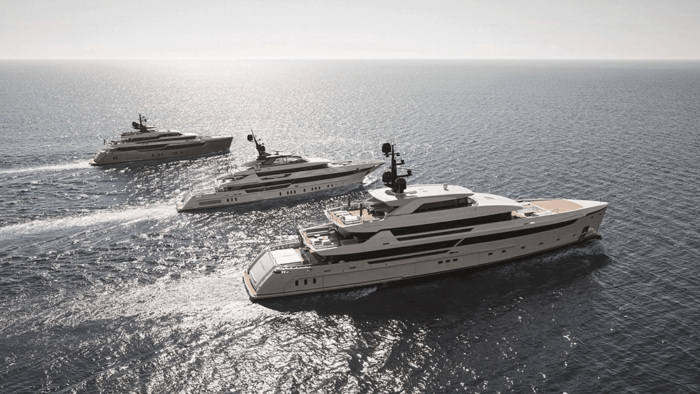 Like with Lürssen, there's more scope for generating power on board than propulsion, but Sanlorenzo says that the fuel cell will "significantly" extend the time spent at anchor without resorting to the engines or a generator to supply hotel loads. It should also permit limited manoeuvring without burning a drop of diesel.
Sanlorenzo CEO Massimo Perotti is taking ownership of the first yacht himself, to drive development. "By sharing our experience and resources, we will be able to best meet the challenges of sustainability by pioneering the development of a new generation of technologies that will mark a major shift in the yachting industry," he said.
Methanol fuel cells are sometimes seen as a stepping stone to truly emissions-free energy, because, while less polluting than diesel combustion, they still emit CO2. Totally clean hydrogen propulsion is some way off, because of the challenges posed by distributing and storing the gas safely.
"The technology is there, and environmentally speaking it's the best option we can think of," says Thibault Tallieu of French hydrogen pioneer EO Dev. "The challenges aren't technical, not even so much the cost, but the combination of these things with the solutions to refill easily – to have that infrastructure in place so owners know they can go from Monaco to St Tropez; Capri to the Balearics."
Ultimately, it will require a change in mindset among yacht designers, builders and owners, as Royal Huisman illustrated when it developed a 3D model of an existing yacht with the diesel power system entirely replaced by hydrogen. "At that moment your technical volume doubles," says Huisman's Henriko Kalter. "There you have to make a choice. If you want to build the same vessel with the same range, you will lose a lot of space on board."
Smart energy management and more efficient yachts are needed to help bridge this power gap. Everything from smarter hull design to intelligent aircon and energy recovery can make an impact here, and every builder is tackling the problem in their own way. "More intelligent use of technical space is going to be needed, which means we need to keep pushing forward with energy reduction," says Oceanco group marketing director Paris Baloumis.
This is a hugely competitive issue for yacht builders, and feverish work behind closed doors is going to yield a torrent of new boat launches featuring hydrogen power, starting in 2024 with Sanlorenzo's 50m.