Around the World in 485 Days
The Oyster World Rally set sail from Antigua in January 2022 on a 16-month sailing adventure like no other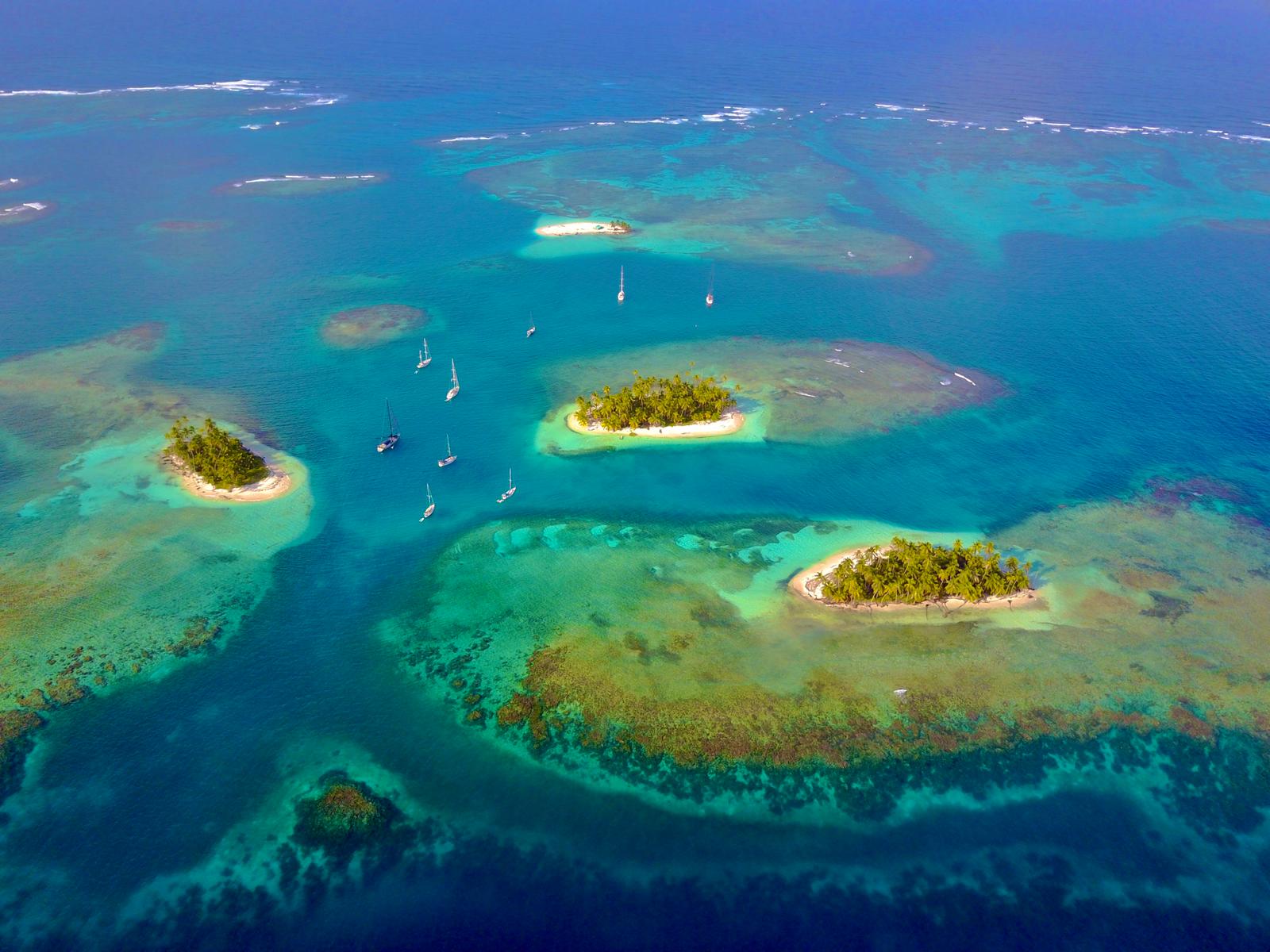 Organised exclusively for Oyster owners and covering a total distance of 27,000nm, the Oyster World Rally is a fully supported circumnavigation of the world, visiting some of the most remote destinations on the planet with a fleet of like-minded sailing enthusiasts.
The third edition of the Rally set sail from Antigua in January 2022, with bows firmly pointed in the direction of the world's most beautiful destinations. The first half of the 16-month journey was nothing short of spectacular, heading from the sun-soaked shores of the Caribbean to Panama via Colombia and the San Blas Islands. The fleet of 25 continued onto the Galapagos Islands before undertaking the lengthy passage to Australia through the breathtaking archipelagos in the South Pacific – from The Marquesas, Tuamotos, Society Islands (Tahiti/Bora Bora) to Fiji.
Next on the itinerary were the gems of Australia's east coast, from the Whitsunday Islands' snow-white sandy beaches to the Great Barrier Reef. Cruising up to Darwin, the journey then continued to the Indian Ocean, exploring the tropical islands of Cocos Keeling, Mauritius and Reunion.  And the fleet will shortly be arriving in South Africa, in time for Christmas.
The voyage back to the Caribbean begins in the New Year.  The fleet will head west via St. Helena, Ascension Island and Salvador, Brazil, before a final stop in Grenada and then finishing back in Antigua.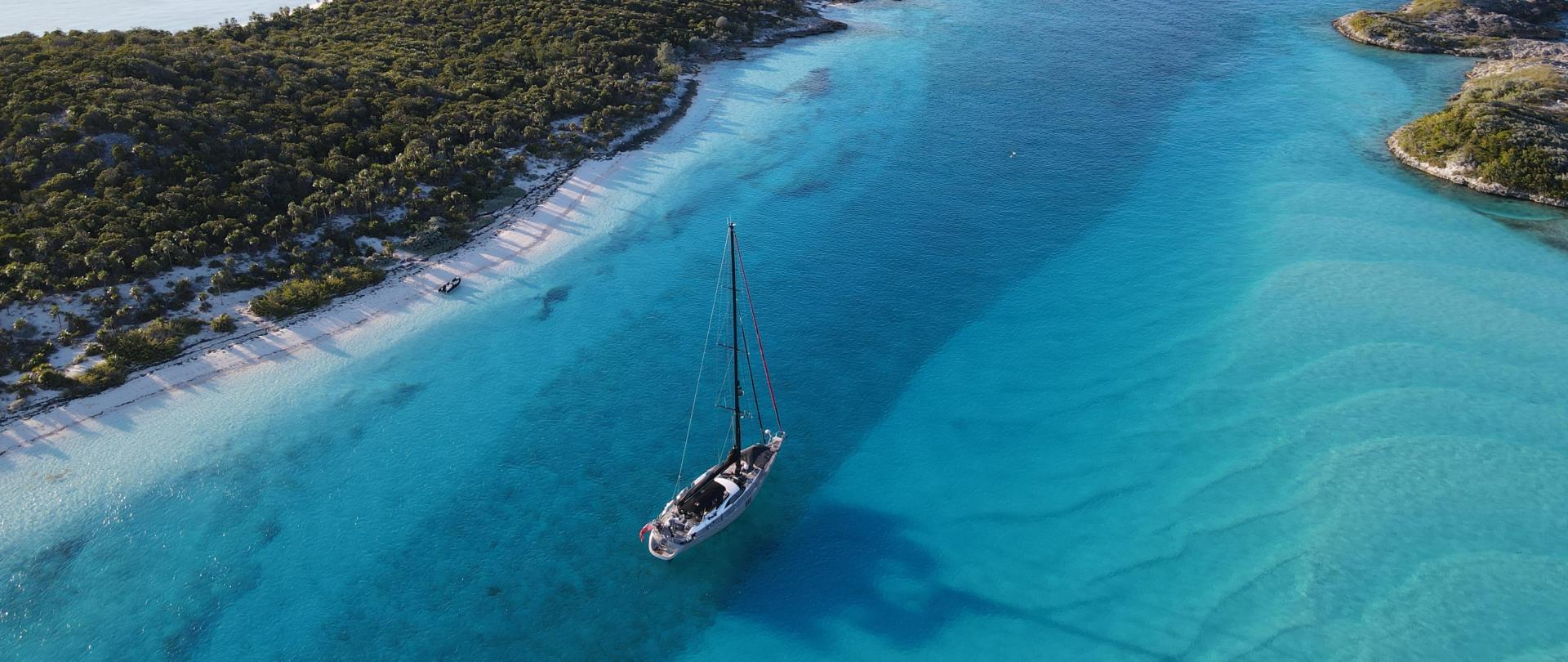 The first edition of the OWR took place in 2013/14, initially a one-off experience celebrating 40 years of Oyster Yachts.
One enthusiastic participant for this year's edition of the Rally is Nick Hill, Co-Founder of Hill Robinson. Taking a trusting step back from day-to-day operations and teaming up with lifelong friend Michael Davie, Nick departed Monaco in November 2021 and has been cruising on the Oyster 66 ARCHAEOPTERYX ever since.
"I met Michael when we worked for Richard Matthews at Oyster Marine in 1981," Nick tells us from his hotel room, where he is taking a couple of days rest and relaxation while Michael's family stay on the boat. "I went on to Cambridge and then became a professional yacht captain for 12 years before co-founding Hill Robinson, and Mike went on to Oxford, then a successful career in the City. We both maintained that love of sailing and wanted to do something special."
Nick told us more about his experience on the Oyster World Rally 22/23 to date:
One thing you notice in the Pacific is the variety of people you meet on yachts, from 40-footers to 40-metre superyachts. Everyone is just enjoying the escape from normal working life by sailing. Anyone can do it at any level with the determination and enthusiasm to make a life change.
The OWR is a great adventure, a privilege to be able to enjoy. Every single day I appreciate how fortunate we are to be doing this, and I can only encourage more adventurous voyaging for our clients at Hill Robinson.
Michael and I are both experienced sailors, but with this programme and schedule, we wanted the boat to be kept in excellent condition and perfect working order – and not be spending our valuable time in exotic places fixing stuff, searching for provisions or fuel! So we hired captain Catherine and chef Sean, who are both fabulous sailors and great personalities to have on board. As a previous yacht captain, I've done multiple ocean crossings, but with a great experienced crew, crossing an ocean is certainly a more leisurely experience.
Taking a step back from the company's day-to-day operations for more than a year was initially a daunting decision. For many of us, business commitments are pressing. We become totally absorbed by our obligations and responsibilities. I'm lucky to have incredible business partners in Niall Robinson and Karl Hartmann, plus an amazing support team in our directors and executive team. I've known Niall since 1985 and couldn't have a better partner and friend. He was keen for me to make this trip, and I think it's been an encouraging and motivating event for Hill Robinson staff: it means that the company is well run, and your boss does not need to be looking over you all the time. If you can delegate and trust, you attract the best people.
The biggest highlight so far has been the Galápagos Islands; it lived up to the expectations in many ways. But there are so many highlights!  For us on board ARCHAEOPTERYX, we enjoy the milestones; crossing the equator with King Neptune, crossing the International date line (losing one day), clocking up the miles and dining on fresh mahi-mahi and tuna that we catch. Rain squalls that wash the boat down for you and the always wonderful meals prepared by Sean.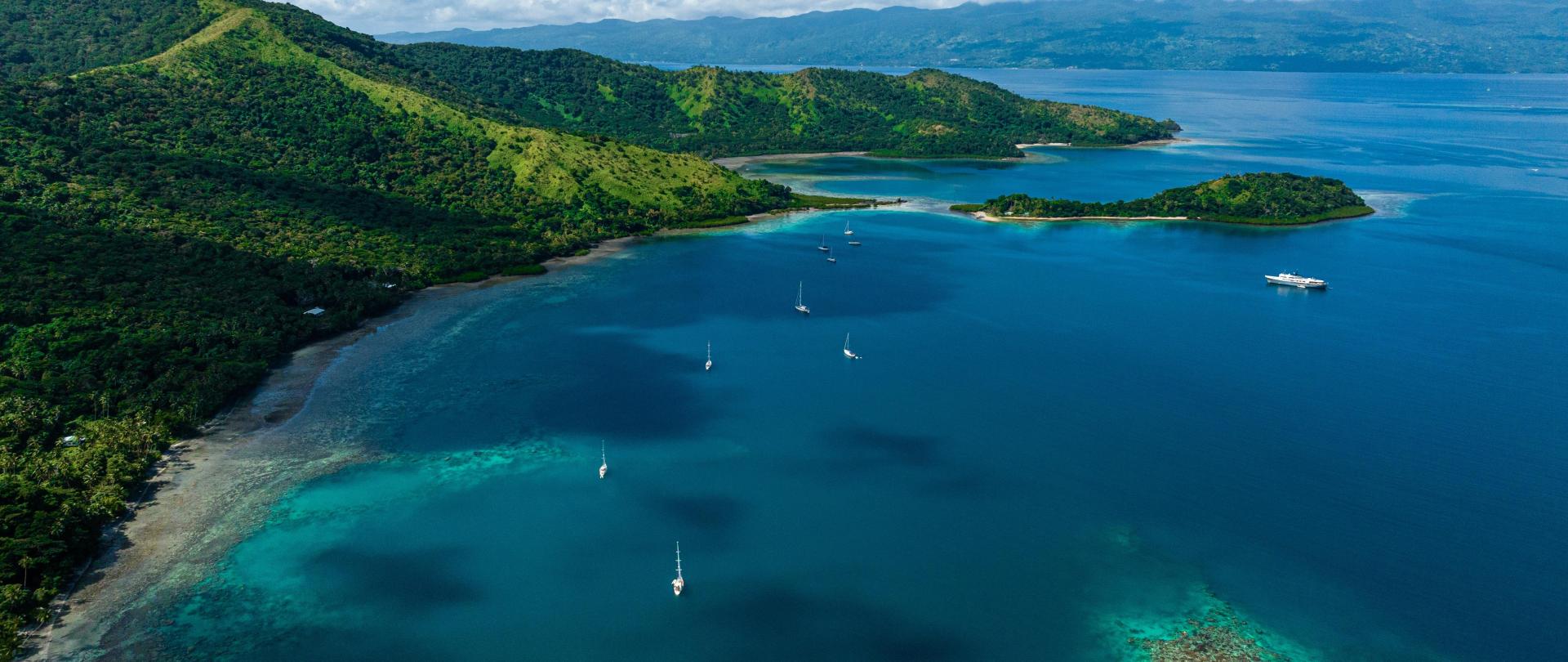 A second major highlight was discovering the remote Marquesas Islands, with their amazing isolated communities and Polynesian history which survives in village ruins amongst the forested valleys and alongside the rivers.
While in Galápagos we had a guide aboard for seven days, allowing us to visit different anchorages that we otherwise would not be able to access. We motored at night and anchored at dawn. We went ashore in the early morning to see the sunrise and the wonderful variety of wild birds and animals, went back to the boat and did breakfast, went snorkelling before a hike on one of the islands, went snorkelling again and rounded off the day with a delicious meal.
I went scuba diving in the Pacific off Kicker Rock in San Cristobel.  There were a dozen hammerhead sharks and it was incredible, an amazing experience.
It's been great to have the very real excuse of no internet connection when making ocean passages of 10 to 15 days. Who does that today, with no Wi-Fi, no email or social media?  A total disconnect.  You have time to think and reflect.  That's really been one of the greatest things for me on this trip. We have over 200 employees at Hill Robinson and a large fleet to manage, so to disconnect from that… well, that is trust. We have caught up periodically, and I join the odd board meeting, but I have been largely unavailable due to long passages and the time difference. It's almost like going back 30 years!
Follow the adventures of the OWR 22/23 on the official website.  The world is truly your Oyster.