Event
The Superyacht Cup Palma 2023
Taking place from 21 to 24 June 2023, this year's Superyacht Cup Palma is set to host some exciting racing and sociable shoreside entertainment. Hill Robinson looks forward to joining the event as silver sponsor.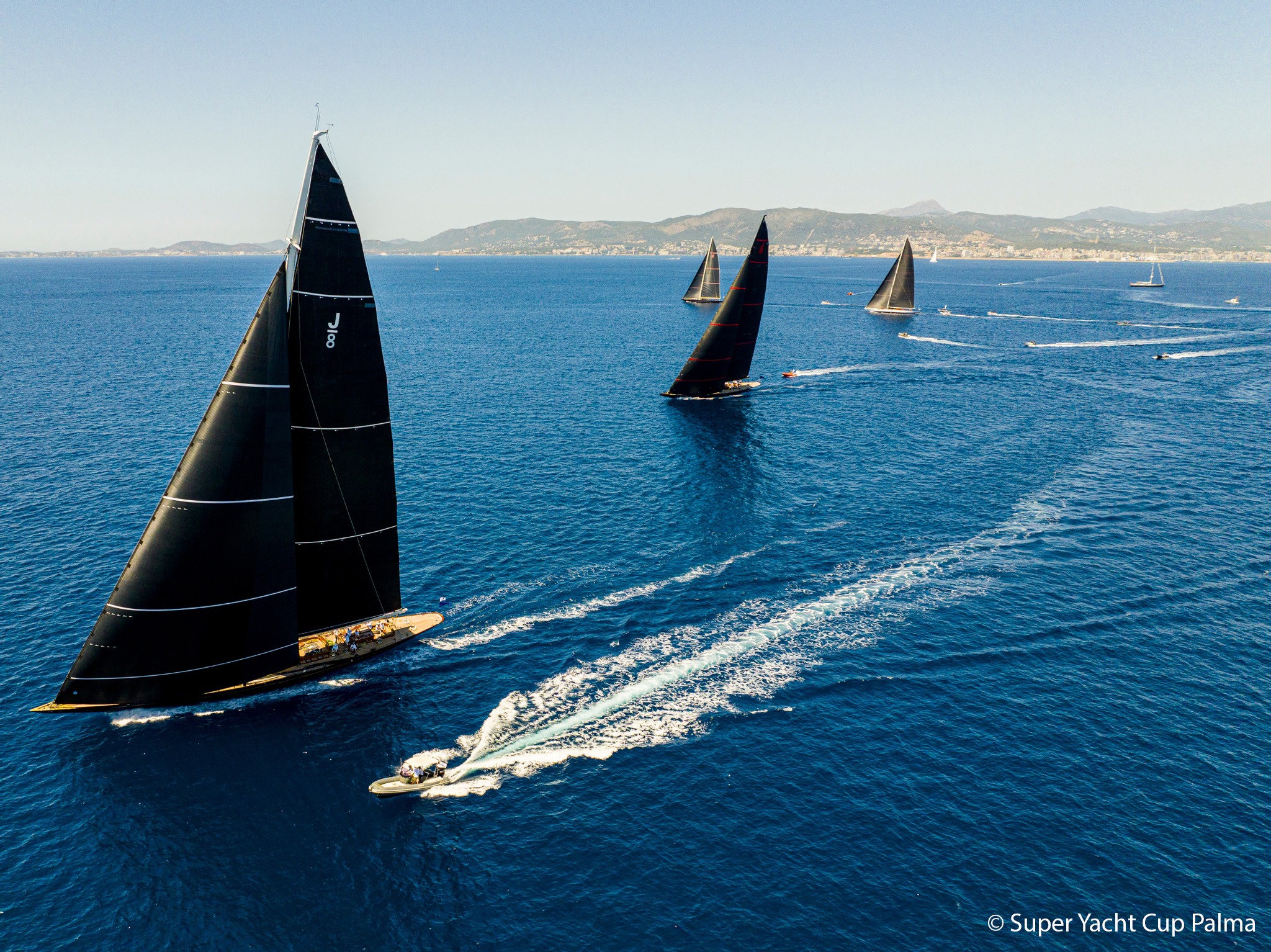 The countdown is on for the start of racing at the Superyacht Cup Palma 2023 with an impressive fleet of participating yachts. Europe's longest-running superyacht regatta will commence out on the Bay of Palma with the first day of racing set for Thursday 22 June.
"It's great to be back to our roots this year with all the superyachts moored together again and social events right at the stern of the boats at the Real Club Náutico de Palma, our long-standing race management partner," comments SYC Event Director Kate Branagh. "This year promises excellent racing with a diverse and competitive fleet and plenty of fun ashore."
This year's 27th celebration will feature a wide variety of superyachts, with first-timers making their debut alongside some regulars. The Swan 100 Onyx will be making her first ever appearance at SYC, as will the 36m Dubois designed world cruiser Miss Silver. Meanwhile 2023 will see the return of two 33m Malcolm McKeon designs — the modern Ribelle alongside her stablemate Pattoo. Also likely to be grabbing attention out on the Bay of Palma are J Class yachts Svea and Velsheda.
The Superyacht Cup Palma 2023 will get formally underway on 21 June with yacht registration taking place at the Real Club Náutico de Palma, followed by the Captain's Briefing and Welcome Cocktail party on the RCNP terrace.
Pantaenius Race Day gets racing underway on Thursday 22 June, followed by the North Sails & Southern Spars Happy Hour gathering on the RCNP Dock. The New Zealand Race Day on Friday 23 June, with a repeat North Sails Happy Hour and the daily prize-giving again on the RCNP Dock, is followed by the exclusive invitation-only Owners' Summer Barbecue at St. Regis Mardavall. The racing concludes on Saturday 24 June with the St. Regis Race Day and celebratory prize-giving on the RCNP Terrace. As silver sponsor, the Hill Robinson team will be attending all the shoreside gatherings.
This year's event will be supporting the charity Save The Med Foundation and their work for a clean and healthy Mediterranean Sea.