Australian superyacht industry sets course for growth
With expanding infrastructure across the country, Australia's superyacht industry is investing significantly in its offering as a yachting destination. The Hill Robinson Gold Coast office provides insights about this growth from recent industry events.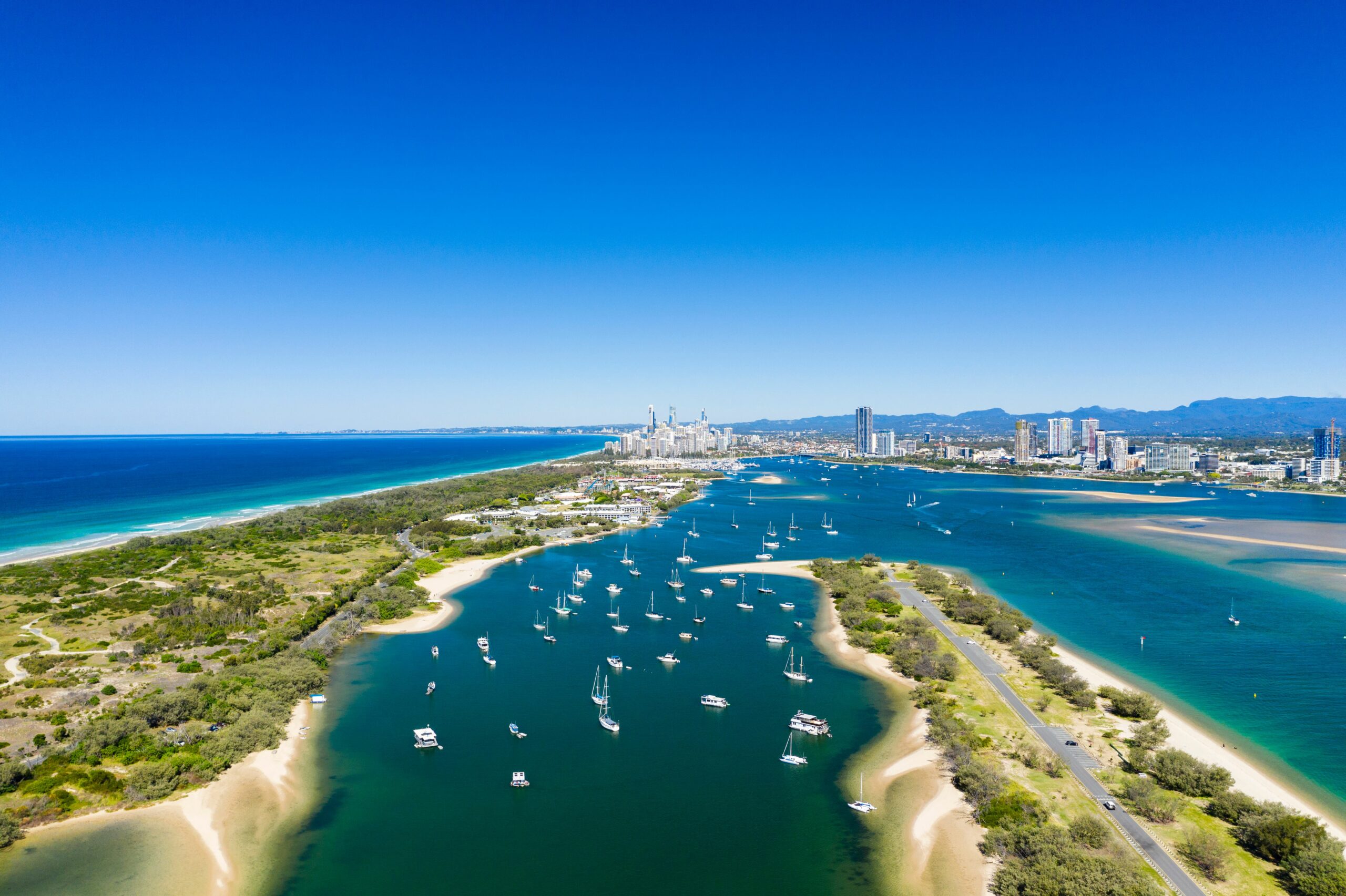 It has been a busy period for the Hill Robinson Gold Coast office. The team have been attending some of the most important events on the Australian superyacht industry's calendar, including the Australian Superyacht and Marine Export Conference (ASMEX) and Sanctuary Cove International Boat Show (SCIBS).
Held from 23 to 24 May at Sanctuary Cove Resort on the Gold Coast, Queensland, ASMEX 2023 showcased Australia's expanding superyacht infrastructure and provided interesting insights on growth trends within the region. Some of the latest developments on the Gold Coast include Southport Yacht Club, which has recently added a 160-metre berth to its 300-berth marina, and the newly refurbished Marina Mirage, complete with floating beach club La Luna and new superyacht berths up to 70 metres.
It has also been announced that the multimillion-dollar expansion of Australia's Gold Coast City Marina & Shipyard (GCCM), where the Hill Robinson office is based, is moving forward. The development of the 20-hectare site will create more refit and repair sheds and enhance lifting capacity with a 1500-tonne lift, catering for the needs of wide-beamed catamarans and sailing yachts.
There are further refit and repair facilities close to all the key cruising destinations around Australia. With the government's recent change in regulation to allow foreign-flagged yachts to operate commercially in Australian waters, more superyachts can benefit from the flurry of large infrastructure investments and developments in the country. The growing Australian new-build sector also consists of SilverYachts and Echo Yachts in Perth, both of which also offer refit services.
During the conference, David Good, CEO of Superyacht Australia, presented the latest numbers on foreign superyachts visiting Australian waters. There were 39 foreign-flagged superyachts recorded in 2022 with an average of 47 metres and an average length of stay of 102 days. Of these yachts, 72 per cent carried out major works in the region. While down on 2020 numbers, Superyacht Australia predicts that larger vessels will return to the Asia Pacific region in this post-Covid era, particularly in the lead up to the Olympics in Brisbane in 2032.
Held from 23 to 26 May, SCIBS 2023 saw a record number of visitors as well as its largest line up of motoryachts and new products to date. "We had well over one hundred global, Asia-Pacific or Australian product launches being showcased at this year's show, from luxury superyachts, to smaller recreational vessels and personal watercrafts (PWC), to fishing gear and gadgets," commented Johan Hasser, General Manager of Mulpha Events, organisers of SCIBS. "This is over four times the launches we have seen in previous years, and cements the strength both of our show, and the marine industry."
Opened in 2019, Hill Robinson Gold Coast was established in response to the growing superyacht market in the Asia Pacific region. Consisting of Fleet Crew Manager Donna Murray and Recruitment Consultant Lisa Ricourt, the team specialise in crew management and crew recruitment services.