Flying High: Your guide to 2023's hottest aircraft
Hot off the runway comes a whole fleet of new aircraft, with private aviation once again leading the charge with innovation, technology and style.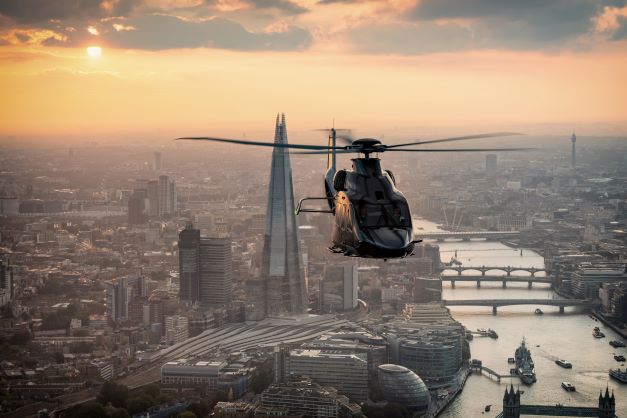 H160 Airbus
Positioned between the company's H145 and H175 ranges, the H160 Airbus is a medium helicopter with a difference. Benefits to those onboard include boosted comfort – thanks to an increase in volume per passenger compared to other medium twin helicopters – alongside larger windows that ensure that she offers the brightest cabin in her class.
Performance-wise, she can reach a top speed of 150 knots, with a generous range of 475nm. For those concerned about their environmental footprint, the H160 delivers in this regard as well, thanks to her reduced fuel consumption and perceived sound making her impressively clean and quiet. Finally, the H160 is chock-full of innovations from her maker, including the Airbus-developed Helionix avionics suite for reduced pilot workload, the canted Fenestron® for greater useful load and a flat attitude in flight, and her sound-reducing Blue Edge™ rotor blades that ensure quieter operations.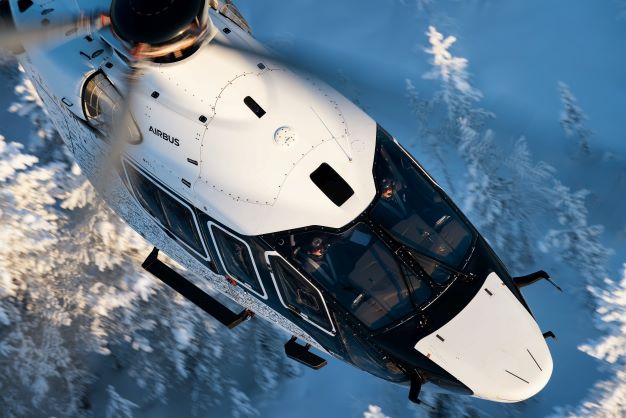 G800 Gulfstream
Next up, it's the G800 jet from Gulfstream. Ideal for globe-trotting owners, the G800 can cruise for 8,000nm/14,816km at Mach 0.85. Thanks to her high-speed range advantage, passengers can save up to 1.5 hours on flights longer than 6,500nm/12,038km, and as we all know, time is money!
With up to four comfortable living areas offered on board, the G800 can house as many as 19 passengers and sleep 10. Designed with ultimate comfort in mind, the G800 offers the lowest cabin altitude in the industry, as well as sixteen panoramic oval windows to bring in natural light and stunning views over the world. As an added bonus, you are sure to arrive alert, relaxed and refreshed at the end of your time aboard, thanks to both the plasma-ionization clean air system, which purifies the fresh air in the cabin every two to three minutes, as well as her elegantly designed, soothing interior space.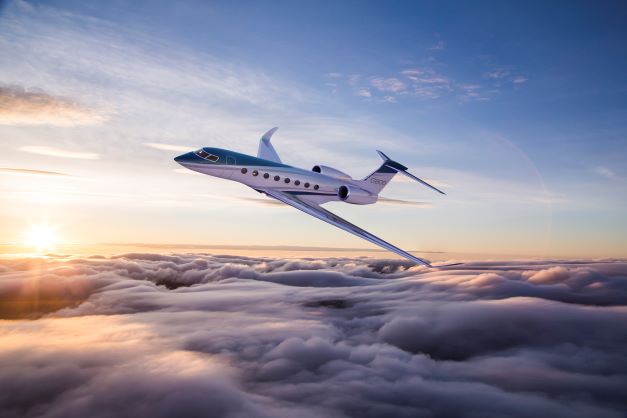 Falcon 10X
Finally, we come to the truly big guns: the Falcon 10X from Dassault. The cabin cross-section is larger than some regional commercial jets, measuring in at 2.03m tall and 2.77m wide – space galore!
Thanks to her sheer size, the Falcon 10X offers a wide selection of interior configurations. Rather than offering four distinct cabin zones of equal length, owners can configure the cabin with different zone lengths to create totally customised interiors.
Whether you are looking for a large dining/conference area, an entertainment area with a large-screen monitor, a private stateroom or a luxury master suite, the Falcon 10X is ready to accommodate your desires – and much more.
Powered by next-generation military technologies, the Falcon 10X does not disappoint where performance is concerned, with a 7,500nm (13,900km) range and a maximum speed of Mach .925 to keep you ahead of the rest.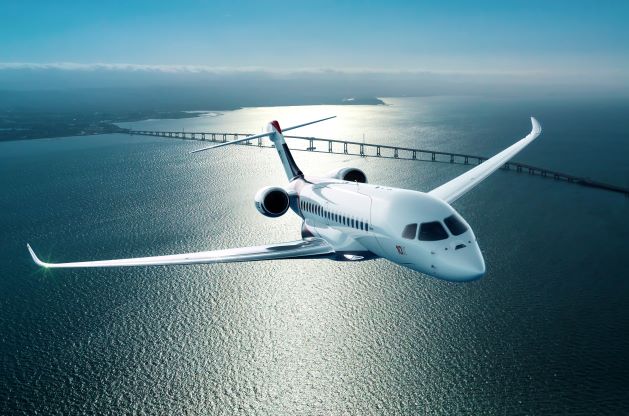 Aviation Insights
Brett Dutton – Senior Aviation Manager at Hill Robinson: "I think we are going to see a rebound in larger aircraft next year. That would be the passenger jets – 737 or A320s – which are basically business jets. On the corporate side of the house, Gulfstream and Bombardier are also selling massively at the moment."
"In terms of how yacht owners are using their craft, the main trend I have observed is the need for versatility. If a yacht has to travel on the water for two days, the owner can spend more time doing the things they love if they can get off the boat, do what they need to do, and then come back. The quickest way to achieve this is by using a helicopter, or, if it's a long journey, a jet and then a helicopter."
He continues: "On the larger yachts, it is becoming noticeable that more and more of them have a helideck on board, and, to put it bluntly, bigger is better! Why land a little helicopter when you could land a large one?"
Find more information about our aviation services here.