Spotlight on Hill Robinson Italy
On the doorstep of the world's busiest shipyards, the Hill Robinson Italy office is carving its place in the Italian superyacht market after establishing a presence in the region over two years ago. Specialising in technical services, the team is continuously evolving to meet the growing demands in the region.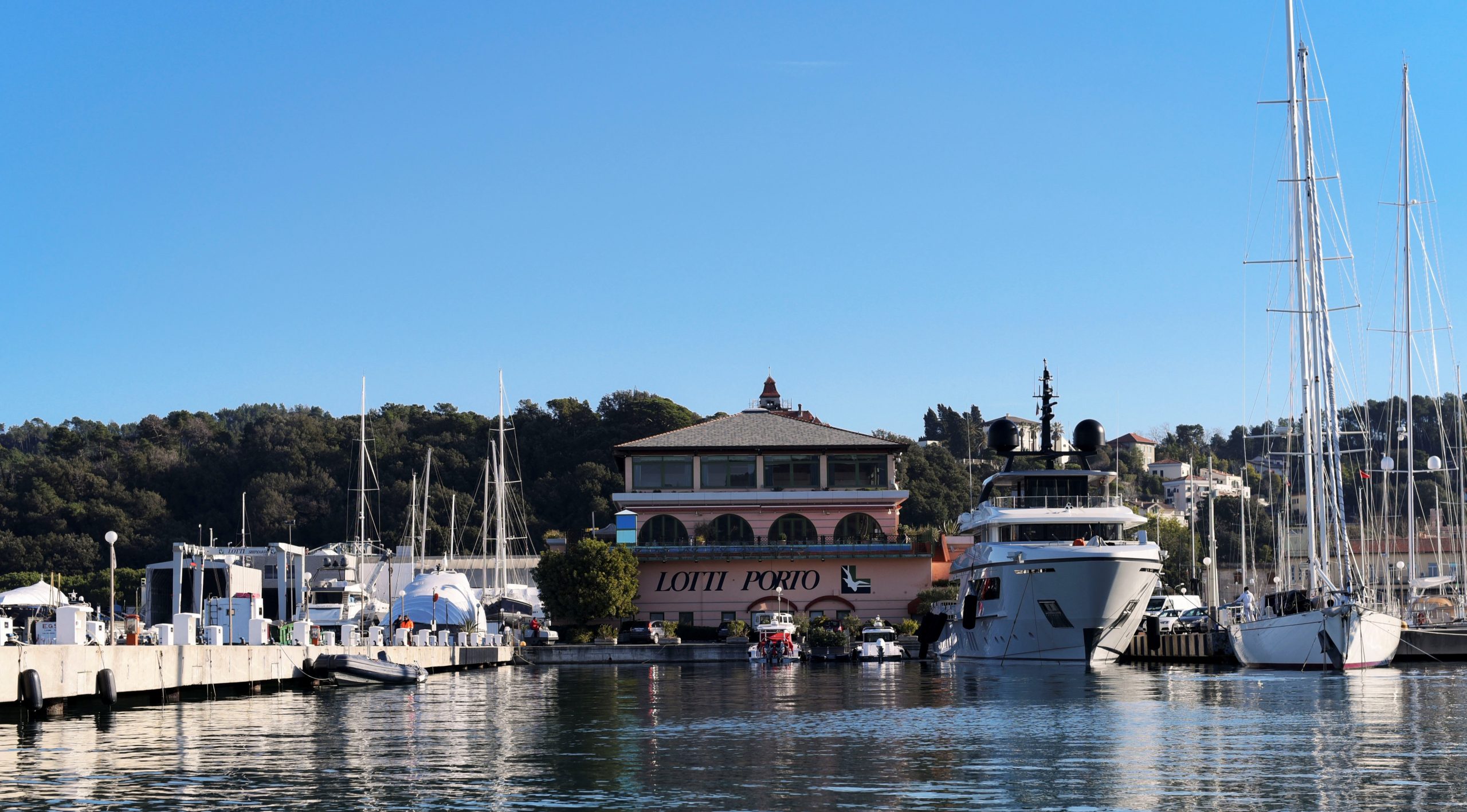 Having opened its office in the exclusive Porto Lotti marina in La Spezia in 2019, Hill Robinson's presence in Italy is developing at a fast pace. Comprising Pino Di Mora and Peta Rook, the team on the ground specialises in technical services, project management, compliance and surveys. To meet the growing demands of its clients, the office has also extended into other areas, including yacht management assistance, legal consultancy, crew placement, crew training and crew concierge.
An additional service that Hill Robinson Italy offers to clients prior to any project is a shipyard comparison report. In such a report, the costs for a scope of work at different shipyards around the world are researched and presented so that clients can make informed decisions about where to carry out a project. "Italy ends up being the chosen country in most cases because of the large range of work that can be carried out here and the value for money," explains Peta Rook, Marketing and Business Development Coordinator.
Within close proximity to Italy's renowned new-build and refit shipyards, project management is the bread and butter of the Hill Robinson Italy office. Each winter, the team co-ordinates timely and cost-efficient refit projects – the most recent being a major seven-month refit of a 51-metre motoryacht at Tecnopool – and takes advantage of the extensive facilities and capabilities in the region.
"La Spezia is situated in the heart of Italy's yacht building and refit hub," explains Pino Di Mora, Senior Project Manager and Country Manager. "Most suppliers, contractors and shipyards have their headquarters between Livorno and Genoa, offering the greatest shipyard's facilities and infrastructure suitable for any size yacht. Most of the world's superyachts are built in this area, therefore there's a great availability of parts, manpower, contractors, suppliers and refit space."
As such, the team on the ground spends a lot of time at local shipyards, not only managing projects but visiting yachts under construction and attending roundtables, presentations and other valuable events to keep up to date with the latest technology and launches. Last month, for example, the team visited The Italian Sea Group shipyard during The Hill Robinson and Moravia Open Day and previewed a 44-metre catamaran project with an expected gross tonnage of 780 – set to be one of the largest catamaran yachts upon completion.
As Hill Robinson Italy plays an increasingly valuable role in the regional market, its offering looks set to grow from strength to strength. In fact, Moravia Yachting is now starting to develop a foothold in Italy as well, which is an exciting prospect for current and prospective owners, charterers and shipyards.