Optimising a superyacht's shipyard period
Senior Technical Manager Chris Wright was recently invited onto the Tech in Check podcast, hosted by Advanced Mechanical Enterprises, to discuss the technical complexities of managing the world's largest yachts.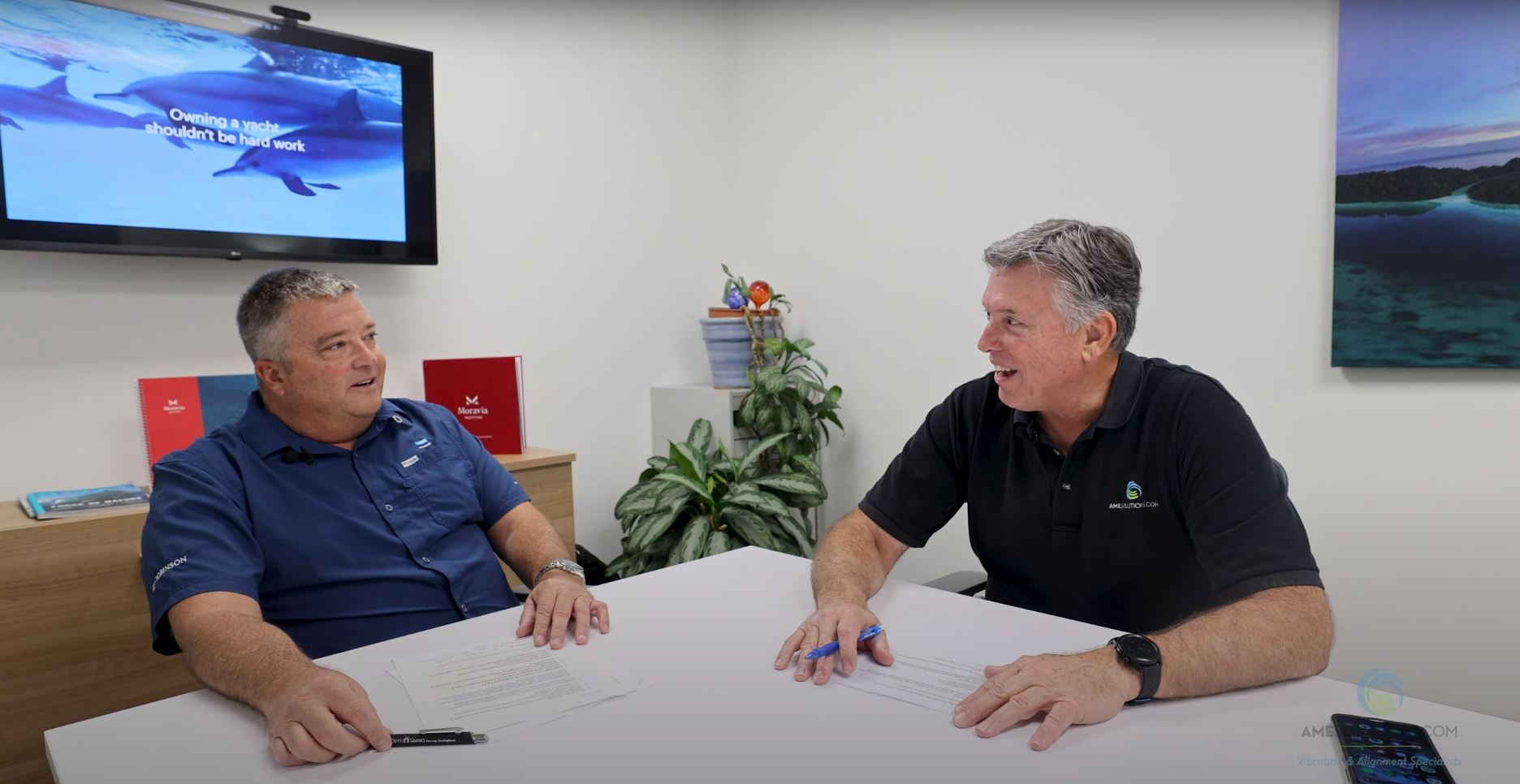 As a company that specialises in predictive and preventative maintenance for machinery assets on land and sea, Advanced Mechanical Enterprises (AME) shares some common goals with Hill Robinson: to improve the reliability of systems on board and reduce a superyacht's downtime. Having worked together on several projects, AME invited Chris Wright, Senior Technical Manager at Hill Robinson USA, on its Tech in Check podcast for an interesting discussion about managing the world's largest yachts from a technical perspective.
In the episode, Chris describes his role and how he optimises maintenance or refit projects for his clients, working closely with the captains and officers as well as the owners' teams. "I look after when the yacht is due for next annual survey or next internal audit and start pre-planning these shipyard periods in conjunction with what the classification society's requirements are," he explains. "I try to get ahead by [planning] at least eight months, if not a year, out, and I'll start vetting my vendors. As soon as I have my budget approved, I'll start booking my vendors so that when we come to the shipyard period, I've already got everybody in place and there is no delay."
According to Chris, this pre-planning stage is the most important part of the whole shipyard period. "As soon as that boat is down and out of service, the client is losing their asset, as well as their money and time. If everything is not pre-planned and pre-bought, you could double your shipyard period," he adds.
Having a dedicated project manager for a shipyard period not only optimises the time spent in the yard, but takes pressure off the captain, who is already occupied with managing their crew and other day-to-day responsibilities. Instead, the project manager will deal with the coordination of the many facets and moving parts involved in such a project.
As an example of the value a project manager provides, Chris shares a recent scenario in which a yacht in dry dock was waiting on vital parts due to be delivered in December. "All of a sudden [the expected delivery] moved to mid-January," tells Chris. "It turned out there was a communication breakdown with the vendor in Germany, which resulted in me getting on a plane straight to the vendor and sitting down with everybody face to face. It cleared up [the situation] and the parts arrived the next week with the client getting their vessel back as planned, rather than a two-month delay."
Elsewhere in the episode, Chris Wright reveals how Hill Robinson applies the same technical expertise and oversight to new construction projects. Watch the full episode here: https://www.youtube.com/watch?v=P4X3Gdw-9a4