Update
La Spezia office celebrates its two-year anniversary
Located conveniently at Porto Lotti Marina, our office is on the doorstep of major Italian shipyards such as San Lorenzo, Baglietto, Perini, Ferretti and many more.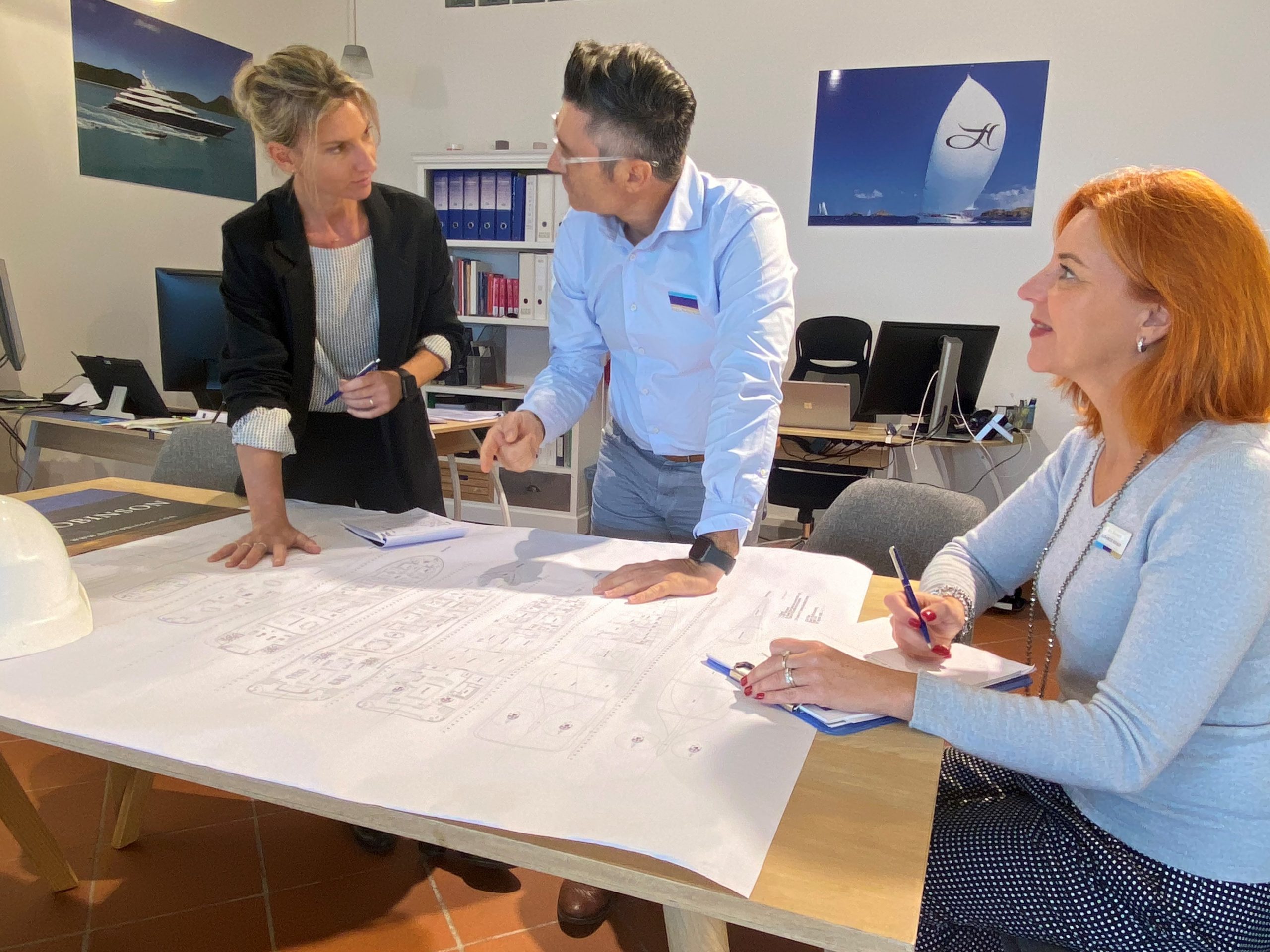 Our Italy office, based in La Spezia, is celebrating its 2nd anniversary! Porto Lotti itself, one of the Italy's most exclusive marinas, with its own repair facility and highly qualified staff, is located in the centre of a very sheltered gulf next to the beautiful Lerici.
These past two years the Hill Robinson La Spezia office established a partnership with the SanLorenzo Shipyard to provide a high-end, intensive crew training programme, the SanLorenzo Academy. Here, crew are trained to meet the requirements of superyacht owners, with opportunities of gaining roles onboard new SanLorenzo yachts on completion. Furthermore, we have organised multiple seminars and training days on Technical issues, IT Technology, Medical Assistance and Cyber security. These events were all well attended by captains, crew, and industry professionals.
Our experienced Senior Project Manager Pino di Mora has been pleased to support owners, captains, and crew in his native country, Italy. The office provides technical services to yachts – from ISM Audits and Surveys, to Refit Assistance & Management, and HAZMAT/IHM On Board Procedures. Offering unparalleled services to international clientele worldwide and locally.
Our office in Porto Lotti is open for visits, and our team Pino Di Mora, Elisabeth Boiago and Peta Rook are happy to help!