A successful Palma International Boat Show 2023 for Hill Robinson
The event was a showcase of what the regional yachting industry had to offer from a cruising, service, and refit perspective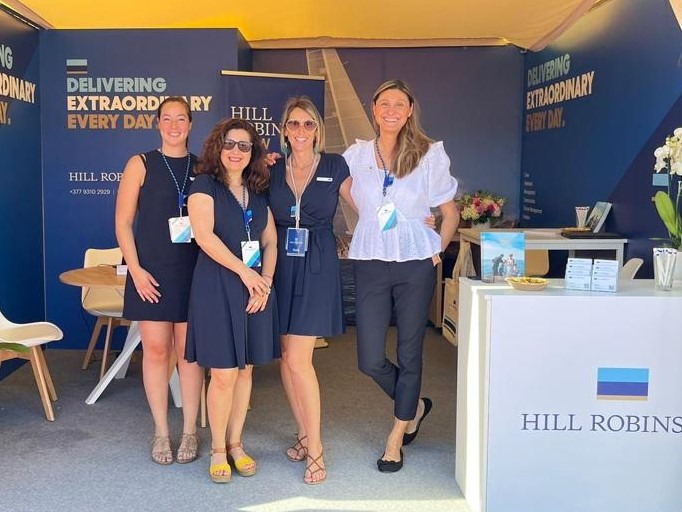 Held from 27 to 30 April, the Palma International Boat Show was a great success for Hill Robinson. With new contracts signed and industry relationships strengthened, the show was particularly busy for the recruitment team who welcomed more than 100 employable and well-qualified crew to the stand. 
On the Friday of the show, Hill Robinson and Moravia Yachting hosted an industry networking lunch at Mar de Nudos restaurant. Bringing together many different sectors of the industry, including captains, shipyard representatives, suppliers, insurers, and lawyers, it was extremely well attended.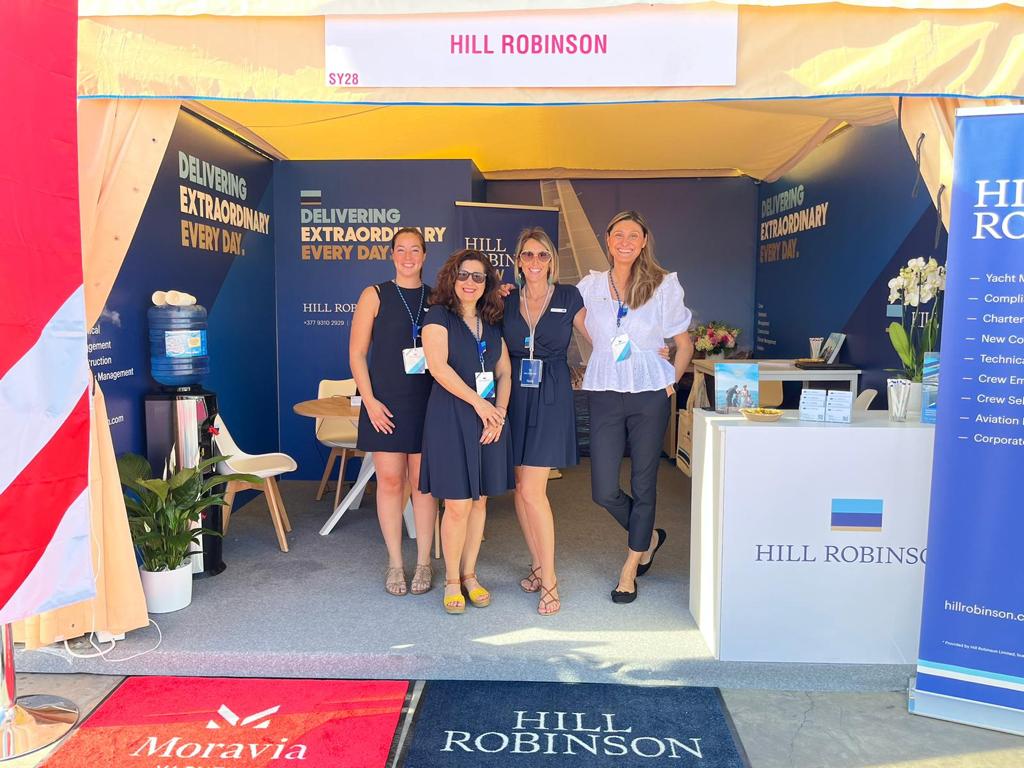 With the show located on the doorstep of the Hill Robinson Spain office, it was an important event for the local team. Providing crew recruitment, operational management and project management services, Hill Robinson's experience and expertise has become a reliable and trusted resource for owners, captains, and crew in the region. 
As well as being a strategically located port for yachts arriving to, and departing from, the Mediterranean, Palma is well known for its quality refit infrastructure and extensive network of contractors. Taking advantage of its strategic positioning, Hill Robinson Spain offers the highest standard of project management for yachts within Hill Robinson's fleet, as well as external clients. 
Overseen by Technical Manager Nacho Diaz, the project management team in Palma were busy this winter with six refit projects based across STP Shipyard, Astilleros de Mallorca and Port Adriano.  
"Hill Robinson takes care of all pre-planning for maintenance and refit periods and coordinates and oversees all the works taking place, ensuring standards and keeping to the schedule and budget," explains Nacho. "We've been here for many years and have built up a lot of experience and contacts in the local industry." 
With an entire client service team based at Hill Robinson Spain – encompassing a yacht accountant, yacht manager and technical manager – clients can be assured of dedicated attention to detail, whatever the size of project and level of support required.